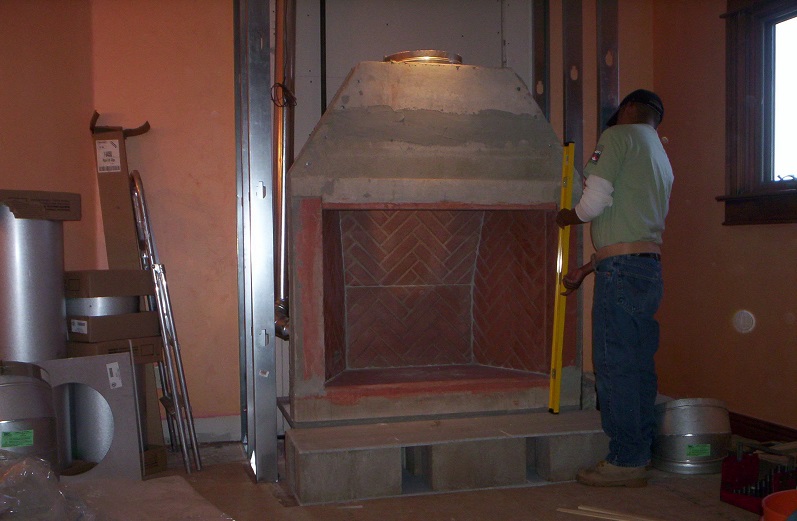 Your hearth is an important piece of your home. It provides light, warmth, and a place to gather for family and friends. Using NFI certified installers to replace, update or install your fireplace means you don't have to risk potential health and safety risks during the installation and use of your new fireplace or gas insert.
That's why it's vital for industry professionals to be NFI Certified. Across the board, tradesmen in all home building and remodeling professions seek licenses to prove that they are qualified to perform their chosen service. It's no different for those of us in the hearth business and NFI Certification. Having a qualification helps to legitimize those who go above and beyond when it comes to your home!
We Are Proud to be NFI Certified Installers
The National Fireplace Institute, which is the certification branch of the non-profit Hearth, Patio & Barbecue Education Foundation, has training and programs in place to teach and evaluate those in the fireplace and hearth business. The NFI hopes that training and education will solidify what it means to be a hearth specialist, and will establish meaningful credentials that can legitimately qualify a tradesman to safely work on and install fireplaces.
NFI Certification Assures Homeowners with Proof of Skill
Industry professionals can be NFI Certified in three areas: gas specialist, pellet specialist, and wood specialist. Tradesmen can choose to hone their skills in one area or all three! Learning the ins and outs of hearth planning isn't easy. There are many types of warming devices, including fireplaces and stoves that use either gas, wood, or pellet fuels. And each fireplace or stove must have proper ventilation in order to operate safely in the home. Choosing Home & Hearth Outfitters team of NFI certified professionals means you are thoroughly assured of knowledgeable and safe practices in the installation of fireplace, wood stove or gas insert.
To successfully work in the industry, individuals must master serious technical knowledge and skills to become an NFI Certified specialist. This qualification makes it far easier for customers to choose a company to work with. When a contractor, building code official, or homeowner sees that NFI Certification, they can rest easy knowing they have picked someone with the proper training to work on their home. An additional benefit is that it's also a very real possibility that companies that carry NFI Certification will save on insurance costs, as they are less likely to make mistakes that damage property and projects.
At Home & Hearth, we are proud to have a team of trained and experienced NFI Certified experts for all your installation needs. Take the time to give us a call or stop in one of our showrooms today and discuss how we can help with the installation of your fireplace or gas insert.