Home & Hearth Outfitters proudly services the products we sell. Contact us today to learn more.
Home & Hearth Outfitters sells and installs gas inserts, wood inserts, wood and gas fireplaces, venting, and gas lines throughout Denver and the mountain areas of Vail. Whether its a new installation, a custom design or a retrofit, upgrade or conversion to an existing fireplace, our team of NFI certified professional installation technicians ensure your new fireplace is installed correctly, safely, and exactly how you want it. All installations are performed by fully-licensed contractors and come with a one-year warranty on service, repair and maintenance work.
25 Years of Experience
Extensive Product Selection
Design Inspiration Team
Complete Project Planning
Custom Project Solutions
Free In Home Estimates
Retrofits, Conversions & Upgrades
What We Offer
The in store design team at Home & Hearth Outfitters guide you through all the questions and decisions involved in planning a commercial or residential fireplace installation. From fireplace selection, budget planning, custom designs, construction, final installation, and everything in between, we provide all the help you need. Need something special? Our expert staff can custom order and design fireplaces for specialty projects!
Free Estimates
You'll receive a free in-home estimate and design consultation with one of our National Fireplace Institute (NFI)-certified technicians, so you know up front the total requirements and cost of your gas, electric or wood fireplace.
Expert Knowledge
Home & Hearth Outfitters has over 20 years of experience in fireplace and fire pit sales and installation. Our team of NFI-certified installers provides every customer with expertise in residential and commercial projects, having worked with hundreds of homeowners, architects and designers on both remodels and new construction.
Visit our showroom displays in Denver and Vail Valley to see if we can help you find your perfect fireplace.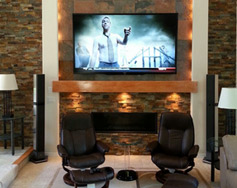 Installation Services
Gas inserts, Wood Insert
Wood and Gas Fireplaces
Venting
Gas Lines
New construction
Remodels
Retrofits, Upgrades & Conversions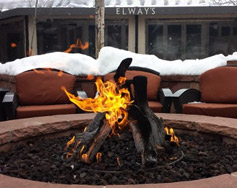 Featured Installation Projects
Our commercial projects are featured at fine establishments throughout Denver and Vail
Broadmoor in Colorado Springs
Four Seasons in Denver and Vail
University of Denver
Landmark Towers Greenwood Village
Elways Restaurant
Hacienda Restaurants
The Rock Pizza Restaurants
Cherry Hills Country Club
Denver Country Club
Colorado Golf Club
The Tenth Restaurant Vail Mountain
St. James Hotel Beaver Creek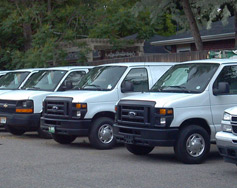 Start Your Installation Today!
Visit a showroom or conatact us with any questions on your install project.
Denver: (303) 722-6698
Vail Valley: (970) 569-3916