Home & Hearth Outfitters proudly services the products we sell. Contact us today to learn more.

Updating or converting an existing wood-burning fireplace to gas helps save energy, money and adds to the atmosphere and value of your home.
At Home & Hearth Outfitters, we're experts in converting & retrofitting fireplaces for a variety of needs, whether its updating a wood fireplace to gas, changing gas logs to an efficient gas insert or replacing on outdated insert with a new, modern insert.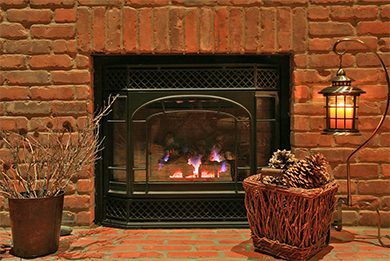 OR give us a call at (303) 722-6698
We work with homeowners, home builders and architects to convert or upgrade fireplaces during remodels or when you decide it's time to improve the efficiency and appeal of an existing fireplace. We have a large inventory from the leading manufacturers, each selected for the quality and design of their product line and work with each client to determine the best solutions for their unique home.
We assist with these common retrofitting and conversion needs:
Upgrading an Outdated Insert to a Modern Insert (Retrofit)
Style changes over time, meaning the fireplace that was installed when your home was built might be outdated. By retrofitting your fireplace, you avoid extensive remodeling costs, but enjoy:
Converting a Wood Fireplace to a Gas Insert
Wood fireplaces are appealing, but maintenance and upkeep can become a burden. They're also not very efficient. Choosing to upgrade to an insert provides many of the same benefits and more, including:
Cleaner burning
Less maintenance
Easier to operate and maintain
Also, city homes in Denver have gas lines ready to install from the street, making the conversion an easier and popular option.
Replacing an Older Gas Log Set with an Insert Solution
As the name implies, gas inserts are used to replace gas log sets. These inserts can be placed in a variety of fireplaces, including masonry and factory units. They're better than old gas logs for a variety of reasons, including:
Convenience: You can control the flame with a remote control.
Cost effective: Less energy is wasted.
Add to the appeal and value of your home
Coal Fireplace Conversion
Many of Denver's older homes have drafty (and unstable) coal fireplaces that aren't energy efficient. Home & Hearth Outfitters worked with Enviro to develop a solution to bring these fireplaces into modern times.
The result of this collaboration is the Q1 from Enviro, specially designed for retrofitting coal fireplaces with a gas fireplace insert that has the shallow depth of typical of coal burning fireplaces. The Q1 is easy to install and offers a variety of classic styles to match your home. The Q1 is also adjustable for better air circulation and BTUs so you can warm your home with the perfect amount of heat.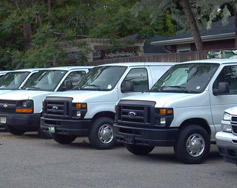 Start your Fireplace Conversion Project Today!
Home & Hearth Outfitters team of trained professionals and provide full consultation and installation on all gas fireplace conversions.
Call us or stop by our showrooms today to learn if a fireplace conversion is right for your home.
Denver: (303) 722-6698
Vail Valley: (970) 569-3916