If you are a fan of pizza you probably are familiar with the brick oven or wood fired pizza.  A brick oven creates the authentic, hand-tossed, pizzeria pizza taste that simply can't be done through baking in an oven. With the help of Home & Hearth Outfitters, it's possible to have your very own outdoor stone oven and recreate these wonderfully nuanced flavors at home.
What sets the outdoor stone oven apart? The secret is the stone. Authentic pizza, like its flatbread cousins, is traditionally baked in a wood-fired pizza oven, built with brick, in which the pizza is laid directly on a stone for cooking. Now, you can have a professional brick oven installed as part of your outdoor kitchen and patio area. Home & Hearth Outfitters, offers many solutions for pizza lovers that are sure to impress your guests.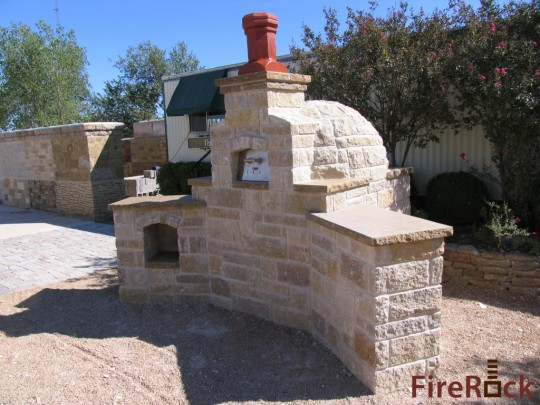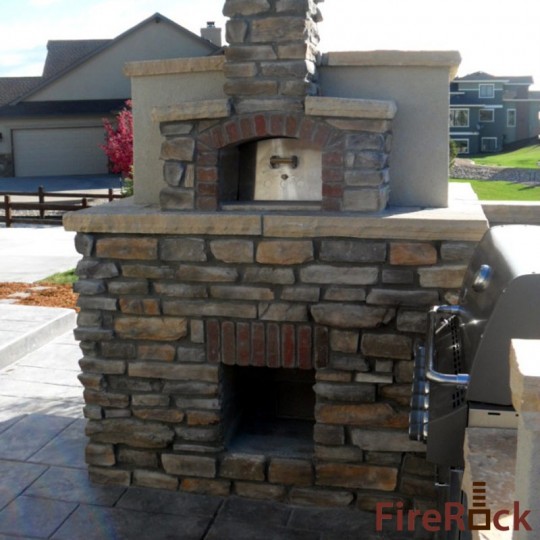 For the true gourmand who demands everything for the outdoor kitchen, Home & Hearth offers the FireRock stone oven. FireRock is a leading manufacturer of authentic outdoor ovens and offer a product kit which is fully made in America. These are similar to the community brick and stone ovens that have been used in remote Greek, Turkish and Armenian villages for millennia.
Of course, while these quality brick ovens are authentic, they are by no means "traditional." Taking advantage of modern materials and methods, FireRock Outdoor Ovens feature the same proprietary insulation materials used for their indoor fireplace products as well as special engineering that make certain heat is evenly circulated.  With the capability of reaching 900 degrees and more, a FireRock Outdoor Oven is ideal for creating authentic, pizzeria pizza right on your own patio!
If you live in the Denver region, our craftspeople will be more than happy to come out to your home and professionally install your FireRock Outdoor oven for you.
If you don't have space for an outdoor oven – or you're an urban apartment or condo-dweller – there are other solutions, however. If you haven't checked out our Primo kamado-style grill, you should. This unique outdoor grill, based on an ancient Japanese design, is incredibly versatile and able to reach high temperatures, just like a traditional brick oven. Add a Primo glazed pizza stone (just one of many useful accessories available for the Primo), and you're ready to start baking your own pizzeria-style pizza! Find the pizza stone online or in our showrooms.