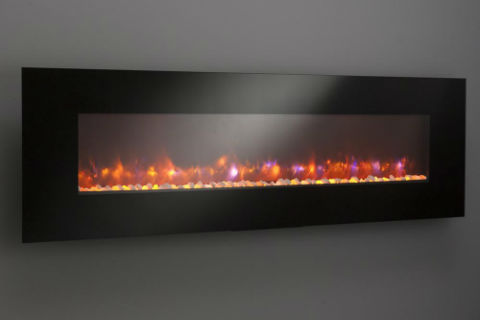 There is nothing like a winter's day filled with blankets, warm beverages and, of course, a fireplace burning for everyone to enjoy. But for some, the maintenance of a traditional wood-burning fireplace just won't fit into your lifestyle, or maybe it doesn't fit into the modern décor of your home.
That is where Home & Hearth Outfitters can help. With a versatile selection of no-hassle electric fireplaces, you will be sure to find exactly what you need to add elegant style and cozy function to your home through these cold winter months. Home & Hearth Outfitters has joined forces with GreatCo as your local source of electric fireplaces to bring you the latest in linear and and built-in electric fireplaces.
With the combined forces of Home & Hearth Outfitters and the GreatCo brand, you will be wowed by the beauty and selection of our electric fireplaces. If you want a more traditional look, the collection of built-in electric fireplaces will be perfect. The built-in collection combines the ease of an electric fireplace with the look of a wood-burning or gas fireplace. So, instead of lugging in firewood after a long day, you can simply relax, switch on your fireplace, and unwind for the evening.
If you want a sleek, modern look, you will be pleased with the line of linear electric fireplaces. With a linear fireplace, you can mount the beautifully framed fireplace wherever you desire with very little construction. These linear fireplaces come in a variety of different shapes and sizes, so you can customize your space with a fireplace that fits perfectly. To finish off your new linear fireplace, we offer accessories that include fronts, mantels and cabinets.
Think an electric fireplace sounds too good to be true? Think again. The setup of an electric fireplace is exceptionally easy and using your electric fireplace is as simple as plugging it in to any outlet in your home and immediately enjoying an evening by the fire. You can do this without worry of racking up an expensive electric bill throughout the cold months. Powered by GreatCo's "Silent Force" technology, these efficient fireplaces use very little energy and will function in your home for about a penny an hour.
We invite you to discuss the many styles and options of electric fireplaces with us. Call us at 877-515-6366 or stop by one of showrooms in Denver and Vail.