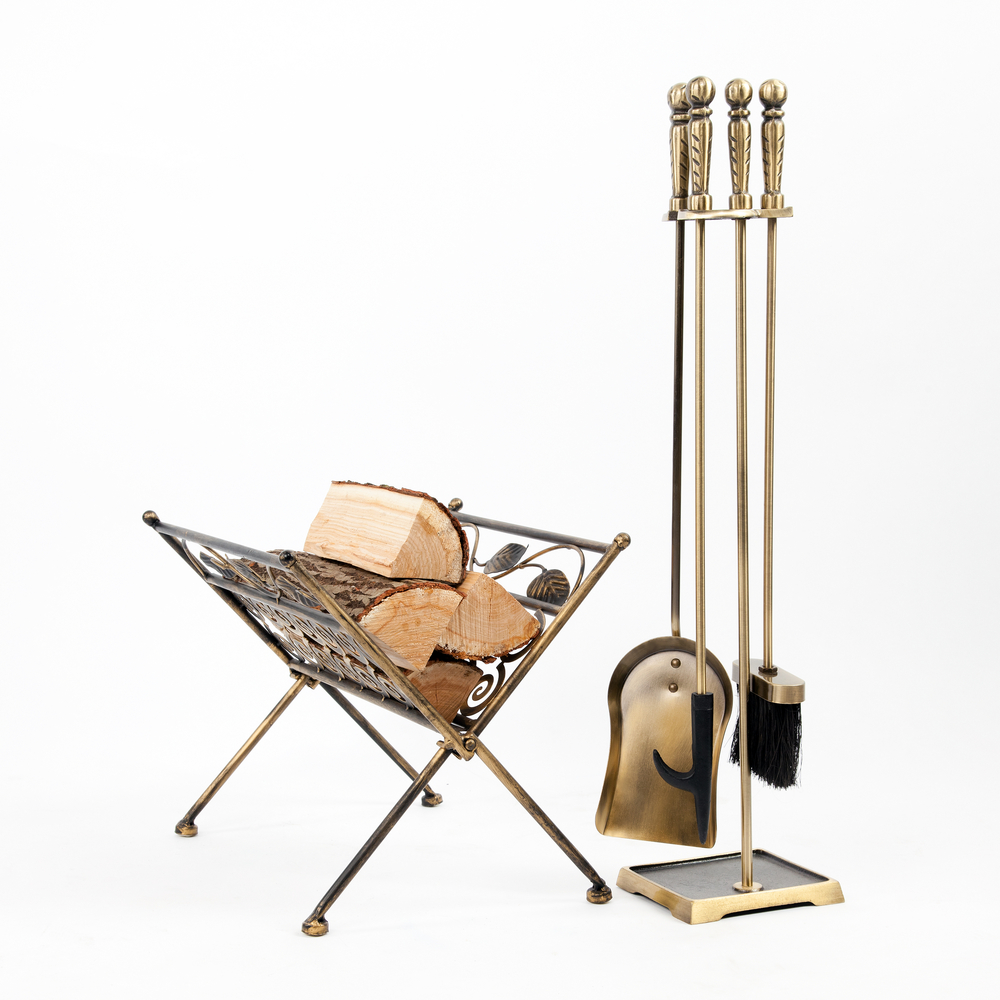 Whether it's a traditional wood-burning fireplace, gas-fired, or a wood stove or insert, there are many ways to accessorize your fireplace that will enhance its appearance and add to its enjoyment factor during the chilly months ahead. After all, the hearth is the primary focal point of the room in which it has been installed – you'll want to show it off in its best light.
The right screen or door can not only add style to the room, it can provide extra safety – in fact, every fireplace (especially wood-burning ones) should have some type of door set or screen, if an insert has not been installed. Many of our screens are traditional in design, such as our Renaissance Screen in Brushed Pewter. These will blend in with virtually any kind of traditional home décor.  For a more contemporary look, consider Forged Diamond Tri Panel in Black – a sleek-looking screen that looks great in any contemporary setting.
Tool sets are important if you are burning wood, as such fireplaces require frequent adjustments while in use and cleaning afterward. As with our screen and door sets, our toolsets come in a variety of styles, ranging from ornate antique to the latest minimalist styles. Traditional toolset styles include Victorian, Arts & Crafts, and even our Shakespeare's Garden Tools Set – all priced well below $200.
Add a wood caddy and a set of bellows to get that fire going, and you are all set for the winter season. And by the way, if you traditional fireplace is fueled by natural gas or propane, that's no reason not to install an attractive screen and have a matching toolset – especially if it has faux logs and you want to maintain the overall theme of your Victorian, Early American or Craftsman living room. If you aren't sure about what you might want or need, contact us through our website, give us a call or stop by one of our showrooms when you are in Denver or Vail.