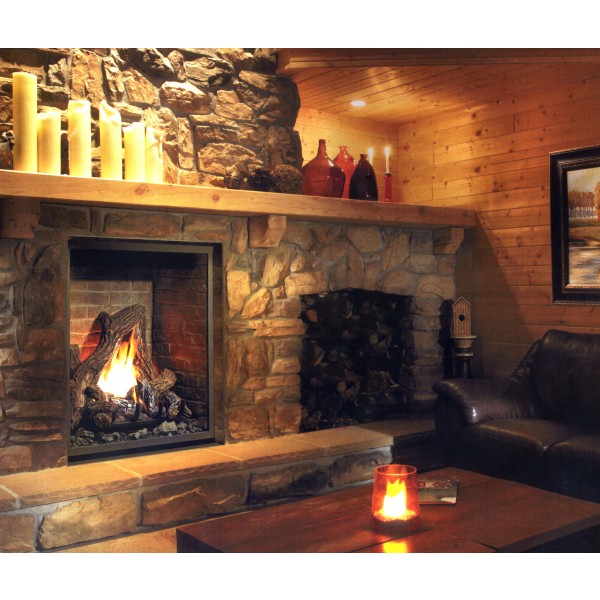 We recently read a very good article from the The Washington Post that discussed the topic of how to convert a fireplace to natural gas.  At Home & Hearth Outfitters, we help many customers with that exact upgrade. Many people come to us, with questions on how to get started, what's involved and what options they need to consider in this type of installation and upgrade to their home. You will be pleased to know this is one of our specialties! For customers who want to convert an existing fireplace to a newer modern gas fireplace, we are prepared with an extensive selection of gas options for updating or converting your existing fireplace to gas and offer trained installers to help with the installation.
There are many advantages and reasons to upgrade. Most often is the desire to improve efficiency, but many homeowners want the cleaner and easier to use heating source that a gas fireplace provides.
At Home & Hearth Outfitters, we sell, install and service gas fireplaces throughout Denver and the Mountain High Country of Colorado. When you want advice in selecting a gas fireplace for conversion or want to find the premier selection of brands and options to choose from, we are the number one source in the area. We have one of the most extensive selections of options to choose from and you may be surprised that our Colorado fireplace showrooms are among the best in Colorado. With the knowledgeable staff, a premier line of manufacturers and customer service second to none, we are the full-service fireplace source in Colorado. When you are ready to learn more about converting an outdated woodburning fireplace to gas, give us a call or stop by one of our showroom locations.