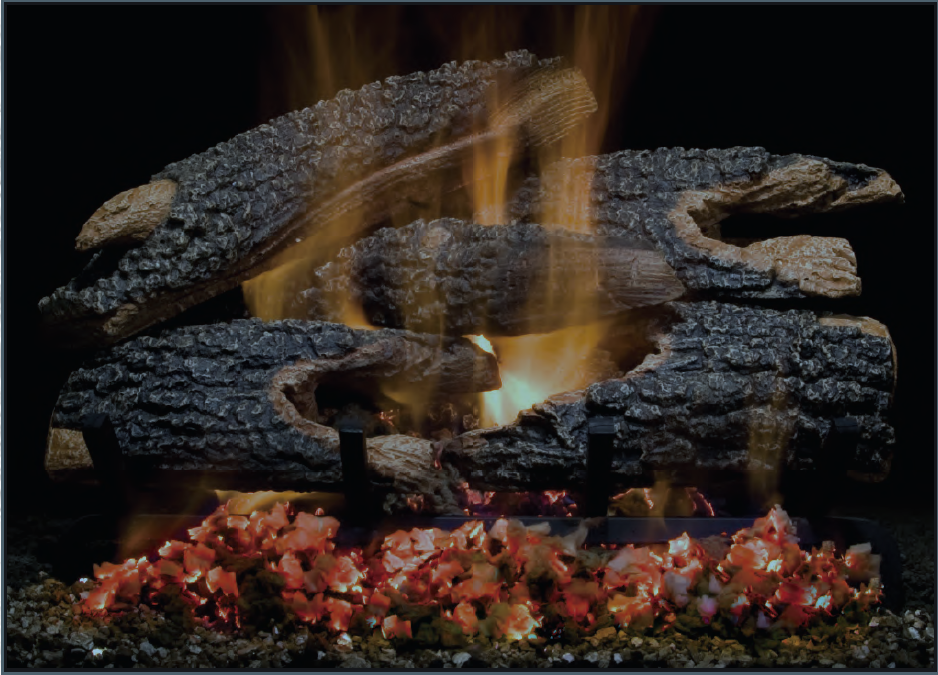 A Clean Burning Alternative to Wood Burning Fireplaces
Nothing says winter like a fire in the hearth and the family gathered around it. Gas logs are a popular way to keep a fire going without having to haul wood, clean up ash, or worry about tons of maintenance. In fact, this type of fireplace is easy to control and turns on at the flip of a switch – or by pressing a button on a remote from the warmth of your blanket-covered couch!
Gas Logs – What to Know: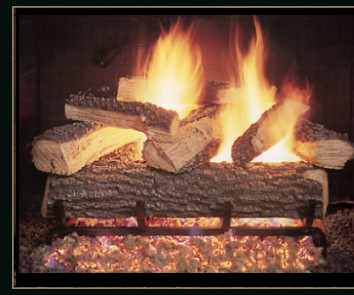 Gas logs are a practical way to switch to a gas fireplace. A gas log is a flame-resistant, decorative log with a burner connected to a gas line – an electrical line isn't required. They're installed in a wood-burning fireplace with a working chimney. Gas logs come in many styles and types, and there are modern styles available like crushed glass, shapes, and stone.
Your fireplace damper will need to be clamped open by code – this allows heated air to leave the house or cold air to come into the house. You can get glass doors or an electronic damper to help keep warm air in the house and cold air out of the house.
There are measuring guides available to help you determine the scope of your gas log installation project.
Gas Log Brands
Home & Hearth Outfitters features a variety of gas log brands to choose from. Our top brands include Eiklor Gas Logs and Golden Blount Gas Logs. Other popular national brands in our inventory include RH Peterson Fyre gas logs, Rasmussen Gas and Hargrove Gas Logs.
Here are some quick facts about our two best selling brands:
Eiklor 
Made from ceramic refractory material, these logs can endure 2600 degrees Fahrenheit temperatures.
Eiklor Gas Logs are both reliable and very realistic-looking.
Golden Blount
This brand is known for its line of innovative products and systems, which include gas fireplaces, vent-free logs, and Alpine Linear Burners.
Golden Blount also carries a patented Controlled Ember Bed and a gas safety valve.
Come in today and see how realistic gas logs are! Let us help you switch your wood-burning fireplace to one of the best gas logs on the market.