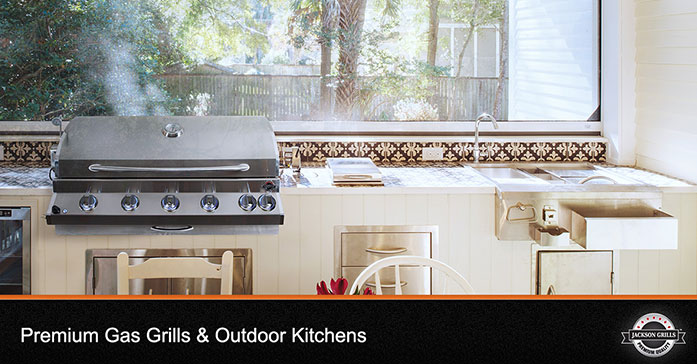 Introducing Jackson Grills at Home & Hearth Outfitters
In Colorado, we take our love of the outdoors seriously. The outdoors is where we play, escape and partake in the pleasures of all the days of sunshine we receive. Whether you are a gifted griller, a casual cook, or a picnic prodigy, take your outdoor cooking to an art form with our newest line of stainless steel natural gas grills and high-end barbecues from Jackson Grills.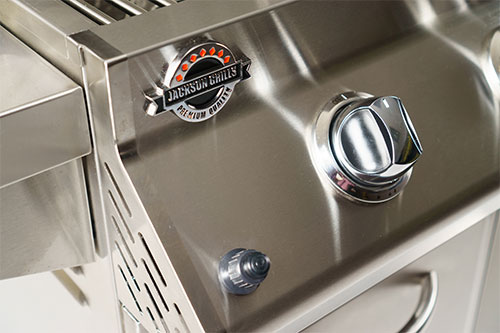 The Supreme Series – for ultimate entertaining
One of the most advanced grilling systems, the Jackson Supreme series is ideal for outdoor kitchens and backyard entertainment bays. With a sleek, modern design and impeccable performance to match, these grills, which come in both cart and built-in models, are large enough to cook for a crowd with their vast grilling surfaces. Key features include:
Variable grilling areas that accommodate differently sized food from vegetables and prawns (rods are closer together to accommodate) to large steaks and chicken breasts
Flame thrower ignition (well-protected from grease and debris to ensure durability and performance) for positive ignition every time
Stainless steel infrared rotisserie burner that emits intense, radiant heat evenly through your meat to help you create perfectly browned, juice-filled roasts
Easy cleanup with the grease pan and cup
The Lux Series – for compact spaces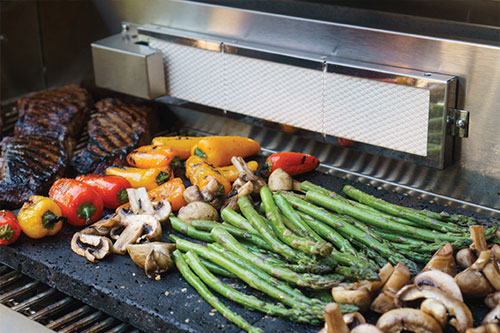 A full-sized grill in a small package, the Lux grills from Jackson are ideal for entertaining, but also efficient enough to serve singles and smaller families. Available as standalone carts or built-ins, these models share the impeccable grilling features of the Supreme series with variable grilling surfaces, a flame thrower ignition system and an infrared rotisserie burner. This series has been designed with smaller decks and patios in mind, with a smaller grilling area and collapsible side shelves in some models. An excellent value for your BBQ bucks.
The Versa Series – for portable grilling
Take the performance of Jackson technology on the road. The Versa portable grills offer the professional grilling experience for home, camping, beach, the lake or wherever the road takes you. With variable grilling surfaces to accommodate small and large food items, the Versa grills weigh 16.8 to 39.4 pounds, and have a fully integrated grease management system for easy cleaning and maintenance. While they are luxurious, high-quality and high-performing enough to serve as your main home grill, their lightweight design is perfect for travel to anywhere your searing skills are needed!
Not sure where to start? Come chat with our team at Home & Hearth Outfitters. We have worked with homeowners and architects for over 25 years to thoughtfully customize outdoor kitchens and entertaining spaces that integrate beautifully with the main home design and surrounding space, in harmony with budget, timelines and lifestyle. Come see our showrooms in Denver or Vail, where we have our newest line of Jackson Grills on display.