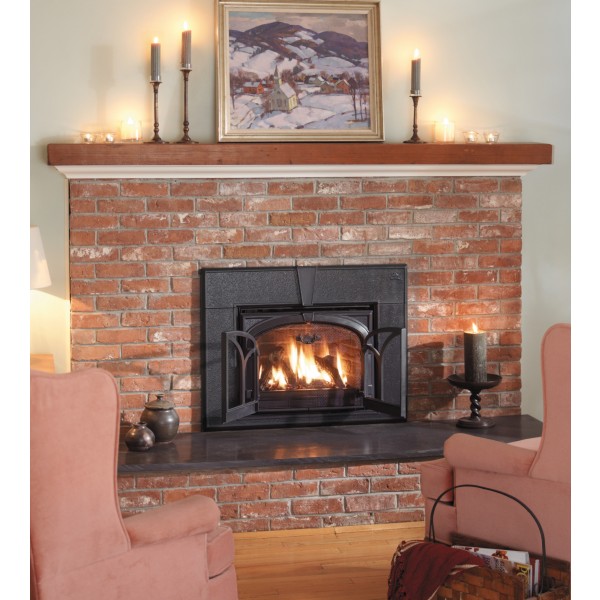 If you want to be prepared for cold winter weather, taking inspiration from Norway is a pretty good idea.  Snow and low temperatures are the norm for a Norwegian winter, so Norse fireplaces had better be top quality in order to keep the cold at bay. If you want to bring a warm tradition into your own home, look no further than Jotul brand wood stove.
For more than 160 years, Jotul has been fighting the Norwegian cold. These days, Jotul makes more than just wood burning stoves. The company produces both gas and wood stoves in quality cast iron, along with fireplace inserts that will fit right into a Colorado living room.
Whether you want a rustic, old world inspired standalone stove, or a gas fireplace insert with the power to fight even Norwegian level winters – Jotul is a trusted brand. That's why we are proud to sell Jotul products here at Home and Heart.
Jotul's wood burning stove is the top selling cast iron wood stove in both the US and Canada. This model features a non-catalytic, clean burn design – meaning your home will be healthy and warm. The stove can be loaded from the front or the side, making it a convenient fireplace for many different types of spaces. And its large window in to the flames will lend any room a cozy atmosphere.
We are proud to vend several beautiful Jotul models, both in gas and wood burning capabilities. If you want extra charm with your cast iron wood stove, choose the Jotul F 602 CB. It has leaping lions on both sides of the artistic stove, and is the most affordable of any EPA approved wood stoves.
Jotul also manufactures high quality gas stoves. These cast iron beauties have the look of a traditional wood stove, but run with the efficiency and control of a gas burning fireplace. The Jotul GF 370 DV is a sleek fixture that will looks more contemporary modern than cabin in the woods cozy, yet still retains the charm of a beautiful cast iron stove. Its tall structure allows for open views of the flames from several angles, making it a perfect way to light up and warm your room. If you want a traditional living room fireplace, Jotul fireplace inserts combine convenience, tradition, and a clean look. The GI 550 DV Little Diamond gas insert has a large viewing window and hidden controls to keep your décor smoothly meshing with your new fireplace.
Even if you're not in the harsh winters of Norway, a North American snow storm can still bring quite a chill. Living rooms are a place to gather during cold winter evenings, and a charming, old world stove will make your room warm and comfortable.