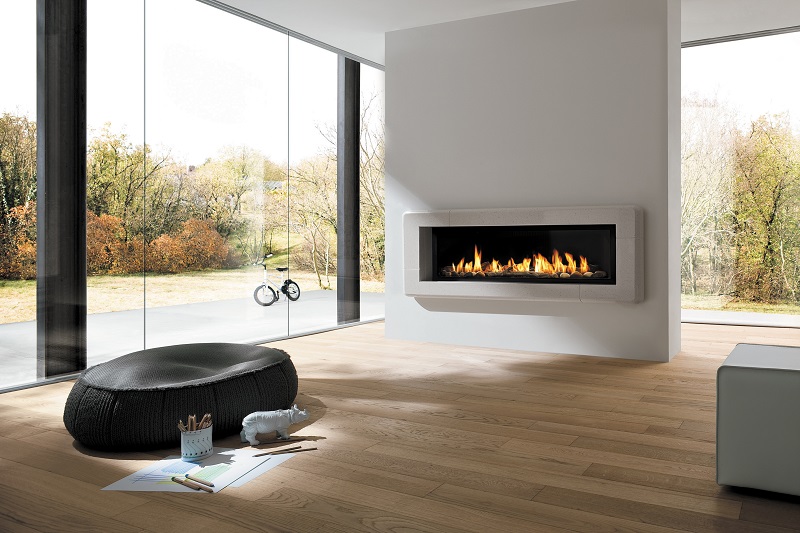 Nothing says cozy comfort like a raging fire in the hearth. Family gathers, stories are told, and memories are made. A fireplace is an idealized space, and homeowners should style it accordingly – with beautiful accents and a stunning fireplace. Marquis is one of Home & Hearth's featured brands because of the beauty and style that comes with every fireplace.
Many homeowners crave a sophisticated, chic style that meshes with both modern and traditional living spaces. That's why Marquis is such a popular choice when it comes to fireplaces. Each choice offers a wide and clear view, so you'll always have that perfect fire in your sight. The signature gas log set is a classic design perfect for any home, but the brand also offers something unique: a contemporary rock collection that adds an amazing, modern quality to your fireplace. The brand even uses accent lighting to make your hearth even more appealing.
Safety is quality, and Marquis offers safety features such as a child safety screen and an automatic gas shut-off – the pilot light is constantly monitored, and the gas will be shut off the pilot is not sensed. Marquis also knows the value of convenience, and offers remote controls as well as thermostat mounts, so you can easily control your fire.
Marquis offers beautifully designed direct vent fireplaces in a range of sizes, so any space can be transformed. Also available is a wide-range of styles: from the traditional design of the Cove gas fireplaces, to the sleek modernity of the Solara. Choose from several types of liners, including brick or reflective porcelain, and fireglass or rock sets to customize the look of your fire.
There is an insert for every type of interior design, and a style for quiet spaces like a den or bedroom, or lively entertaining spaces. If your want to boost the value of your outdoor entertaining space, Marquis' outdoor fireplace can act as the centerpiece. Choose from stainless steel, for a modern feel, or Satin Black. For a smaller outdoor space, consider the Bola firepit. Friends will love gathering outside during the warmer seasons.
The Marquis brand is inspired by European style, and has the craftsmanship of Kingsman Fireplaces behind it. Come visit a showroom to view the bounty of offerings by Marquis.