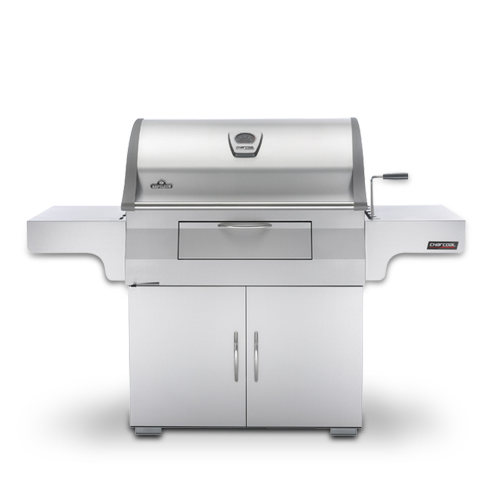 This year started out with a tough winter, and cold weather has been reluctant to leave. But spring has finally arrived, and that means it's time to think about firing up the grill – or to think about investing in one if you don't already have a grill. Getting a great grill doesn't have to mean spending tons of money, especially if you don't need a large one to suit your needs. There are also great buys to be found if you want a specialty grill, not the usual (dare we say boring?) gas grill that many people flock to. Here are a couple of examples of high-value grills for great prices.
Napoleon Mirage Charcoal Grill
Many people opt for the ease of a gas grill, but some still prefer the smoky flavor they get from grilling over charcoal. If you want a high-quality charcoal grill, Napoleon has you covered. The Napoleon Mirage is a stainless steel charcoal grill that offers 605 square inches of cooking space. The charcoal grate can be adjusted to several height positions, but it is not infinitely adjustable. The grill makes use of a front door to give you access to the charcoal while you are cooking, if necessary.
The Mirage features a double lined hood for better efficiency, keeping the heat inside, where it belongs. This grill also has a unique rotisserie design because it contains a special charcoal hopper that is vertically oriented for use with the rotisserie.
Napoleon is a brand name that is not very well known in the U.S., but it is a well-established Canadian company that produces a large line of grills and smokers. The Mirage provides great value for a charcoal grill, offering both good looks and great functionality.
Primo Oval Junior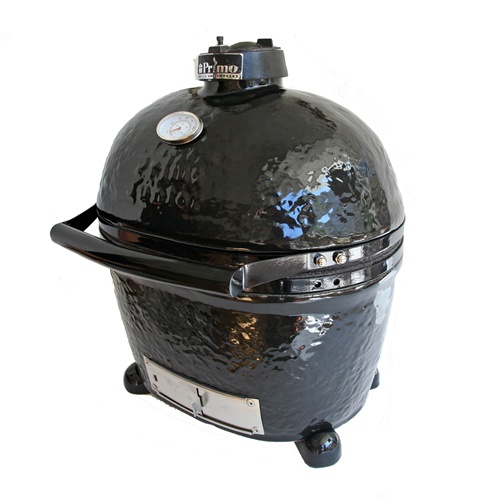 Kamado grills are quickly gaining popularity – and for good reason. These multifunctional appliances can act as grills, smokers and backyard ovens, all in one. Made out of ceramic or other material that absorbs and reflects heat, kamados use charcoal to work their magic and are extremely durable and long-lasting.
The Primo Oval Junior is a small version of the Primo Oval, a great kamado-style grill and smoker. The Junior is large enough to smoke a medium-sized turkey under its dome-shaped hood, and there are additional racks that can increase the cooking area beyond the primary cooking surface.
The oval design of the Primo enables two-zone cooking, the lack of which is a drawback of many other kamado-style grills. The charcoal can be pulled to one side of the Primo, creating a hotter section and a cooler section of the grill for cooks to work with. The Primo also comes with a full range of accessories to extend its usefulness, including pizza stones, a firebox divider to allow for indirect cooking, extra cooking racks, rib racks and more.