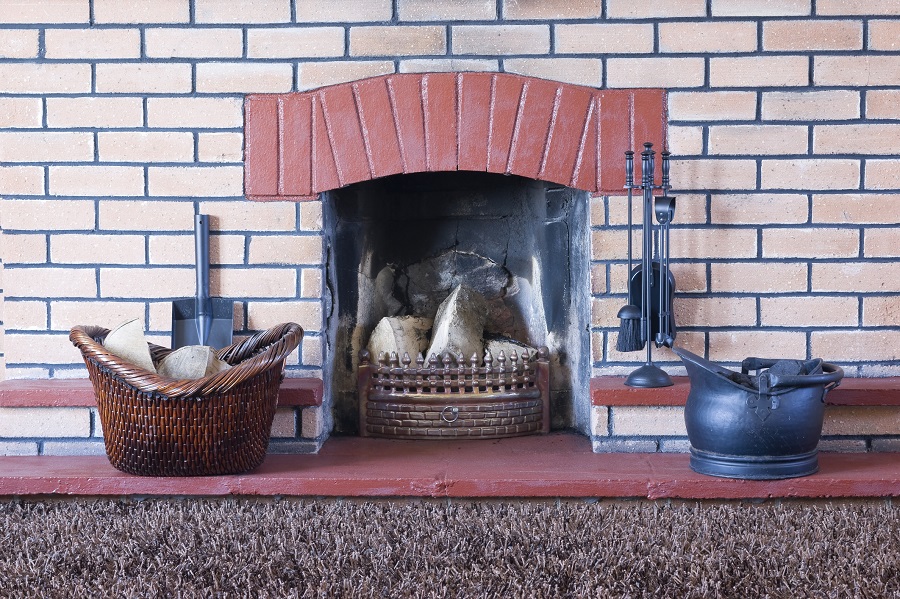 Winter is quickly coming around the corner, so now is the perfect time to make sure you have all the instruments and accessories you need for that perfect, wood-burning fire. An evening curled up near the fireplace with family can be a relaxing fall tradition, as long as you have everything you need! Here are a few important accessories you do not want to be without during the colder seasons.
Wood Holder
Because a wood-burning fire needs plenty of fuel to warm your heart, it's important to keep a stack of logs on hand. When stacked in a wood holder, the amount of wood available is ready for you to gauge – making it easy to know when it's time to chop some more, or run over to the store for extra. There are several wood holders to choose from, choosing the holder that best suits your living room is key. Whether you are looking for old world charm or attractive fall décor, there is a wood holder for your hearth here at Hearth and Home.
Bellow
As can be seen in countless old movies, blowing air into your fire will help get the flames roaring. A pair of bellows is the tool to do this, and not only does it work, it also looks pretty cool! To use bellows, simply point the bellows in the direction you want the air to flow and push the handles together to create a blast of air.
Screen
Keeping people and pets away from a burning fire is the most important safety aspect of your fall fire routine. While most adults know to keep a safe distance, smaller children, dogs, and other pets may not be so savvy. A screen that goes around your fireplace is a stylish way to keep everyone safe. You can choose a flat screen that sits in front of your fireplace, or a screen that has two folds in it that close off a little more space. There are many beautiful options to choose from, making it easy to blend your décor with your new fire safety screen. From the sleek and simple tri-fold screen, to the elegant and detailed, there is something for every size and style of fireplace at Home & Hearth.
Fire Tools
Your fire will need a little poking and prodding from time to time, so fire tools are great to have on hand. Most fire tool sets come with a brush, a poker, a set of tongs, a shovel, and a stand to keep everything together. Tool sets vary in height and weight, so you can choose lightweight options over heftier ones if that is an important part of your tool buying decision. Much like the above screens, there is a range of styles to match your home décor, including simple vintage steel and more embellished options.