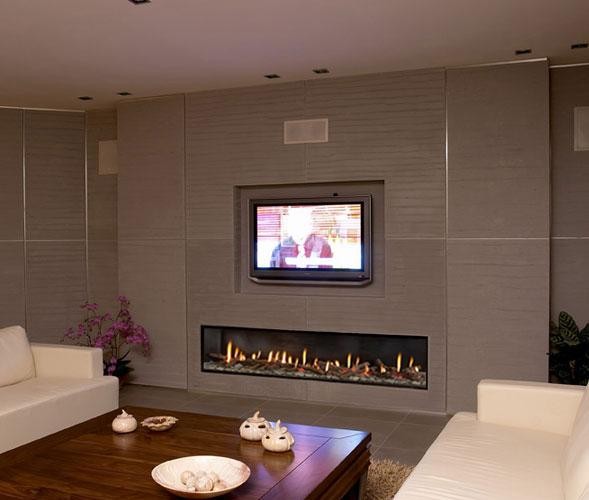 With its location in the Middle East and on the eastern shores of the sunny Mediterranean, most people don't think of modern Israel as a particularly cold place. The fact is however, that during the winter months, this region of the world can actually get pretty cold and damp, and occasional snowstorms are not unheard of. This helps to explain why Ortal Fireplaces have become highly regarded for their modern gas fireplace designs and one of the world's leading manufacturers of gas fireplaces.
Ortal has been exporting its products to Europe for the past two decades, where these innovative products have been top-sellers. However, it has only been in the past two years that customers in North America have been able to obtain these modern, innovative and efficient gas fireplaces.
One of the great features that Ortal offers is its direct vent installation. This means that Ortal Heating products can be installed into virtually any pre-existing structure with little in the way of remodeling or modifications required. Ortal offers a wide range of standard models as well as units that can be customized for specific applications.
Ortal heating products also offer high efficiency designs that maximize the amount of heat that is radiated out into the room. Ortal has dispensed with the standing pilot, employing an electronic ignition that is ready to go with the push of a button.  Furthermore, Ortal's finely engineered units require minimal maintenance compared with similar competing products.
Finally, Ortal offers the optimal blend of form and function in its sleek, contemporary designs in styles that include minimalist, modern and decorative. These fine fireplaces are competitively priced and affordable.
Ortal has had over two decades of experience in the heating and fireplace industry, and relies on communication and input from customers when it comes to developing new and better heating products. Home & Hearth Outfitters is pleased to be a retail outlet for Ortal North America.