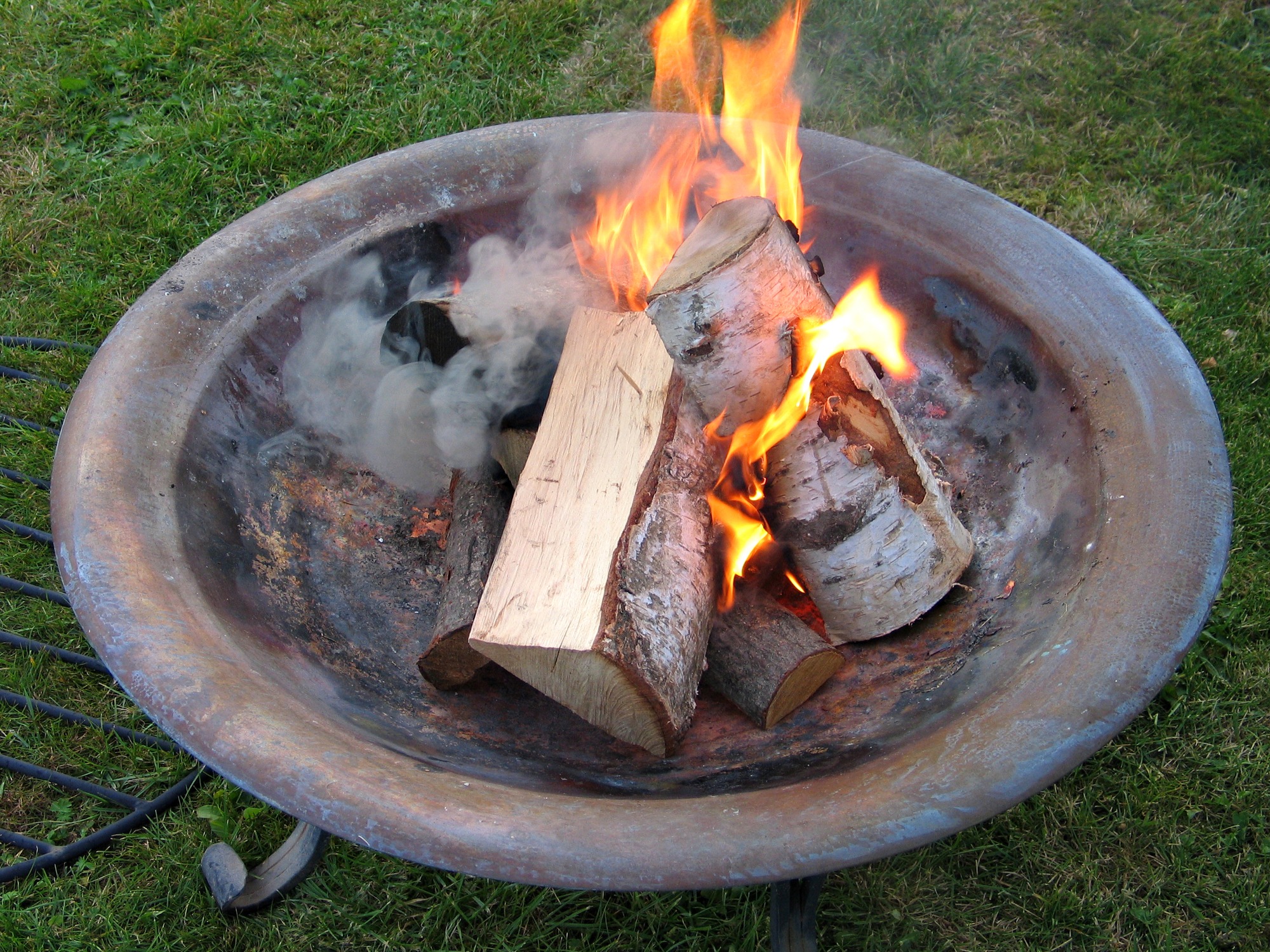 Summertime means a whole lot of outdoor fun – but it also means being vigilant about outdoor safety. Spending time around an outdoor fire as the night falls is a summer tradition for many Colorado residents. One of the biggest perks of the warming weather is the ability to cook and eat outside, while enjoying the warmth, your family, and some tasty food. But whether you are roasting marshmallows over a fire pit, or doing some tasty grilling in your outdoor kitchen there's a real risk of injury, especially for the little ones.
Watch The Kids
Kids are unpredictable, especially younger ones who haven't yet encountered the dangerous power of fire. They can wander too close to the heat in a heartbeat, so it is important to make sure you know exactly where they are when you are cooking outdoors or enjoying a fire pit. Never let your children operate an outdoor fireplace, grill, or start a fire in the fire pit without supervision.
Proper Placement
To enjoy your outdoor kitchen or fire pit, you'll want the peace of mind of knowing it is safe! If you have a fire table, fire pit, or any other outdoor fire accessory – make sure it is far enough away from the house or any structure that could potentially catch fire due to flames or traveling embers. Same with a gas or charcoal grill, you want to place it a safe distance from other structures. If you have a big backyard, all the better for placing it at a safe distance; the rule of thumb for most people is at least 10 feet from your home.
Don't Burn Things For Fun
Many people enjoy seeing a flame devour something, but you do not want to burn anything on a fire table or a fire pit. It is illegal to create an open fire in your backyard in Denver, so you must use natural gas for your fire. Wood creates smoke that most people don't want wafting in through their windows, and also can send embers into homes. Many products use fire glass to ensure embers don't hitch a ride on the wind, straight onto a flammable structure. But when you burn things, like a paper plate from your barbecue dinner, it defeats the purpose. If you do have a wood burning fire place, you may need a screen to prevent any traveling embers.
Keep Your Fire Size Manageable
No matter what type of outdoor fire pit you have, keep the fire small enough to create warmth without being a hazard. Many gas fueled fire accessories have adjustable flames, but just because you can create a huge flame doesn't mean you should! A small fire is plenty for most summer evenings.
Know Where Your Extinguisher Is
Just in case something should happen, it's important to actually own and know how to use a fire extinguisher. Keep one in your outdoor entertainment area in case of emergency, and make sure everyone old enough to use it knows how to operate it. If you don't have a fire extinguisher, make it a point to have a hose nearby to deal with any flame ups.
Having fun and being safe go hand in hand during your outdoor summer fun. Whether you are heating up the grill, cozying up to an outdoor fire place, or telling stories around your fire pit – always have safety in the back of your mind. Be attentive, to both small children and your fire and never leave either unsupervised. Once you've mastered safety, all you need to do is enjoy the weather, the fire, and the family for a perfect summer night.