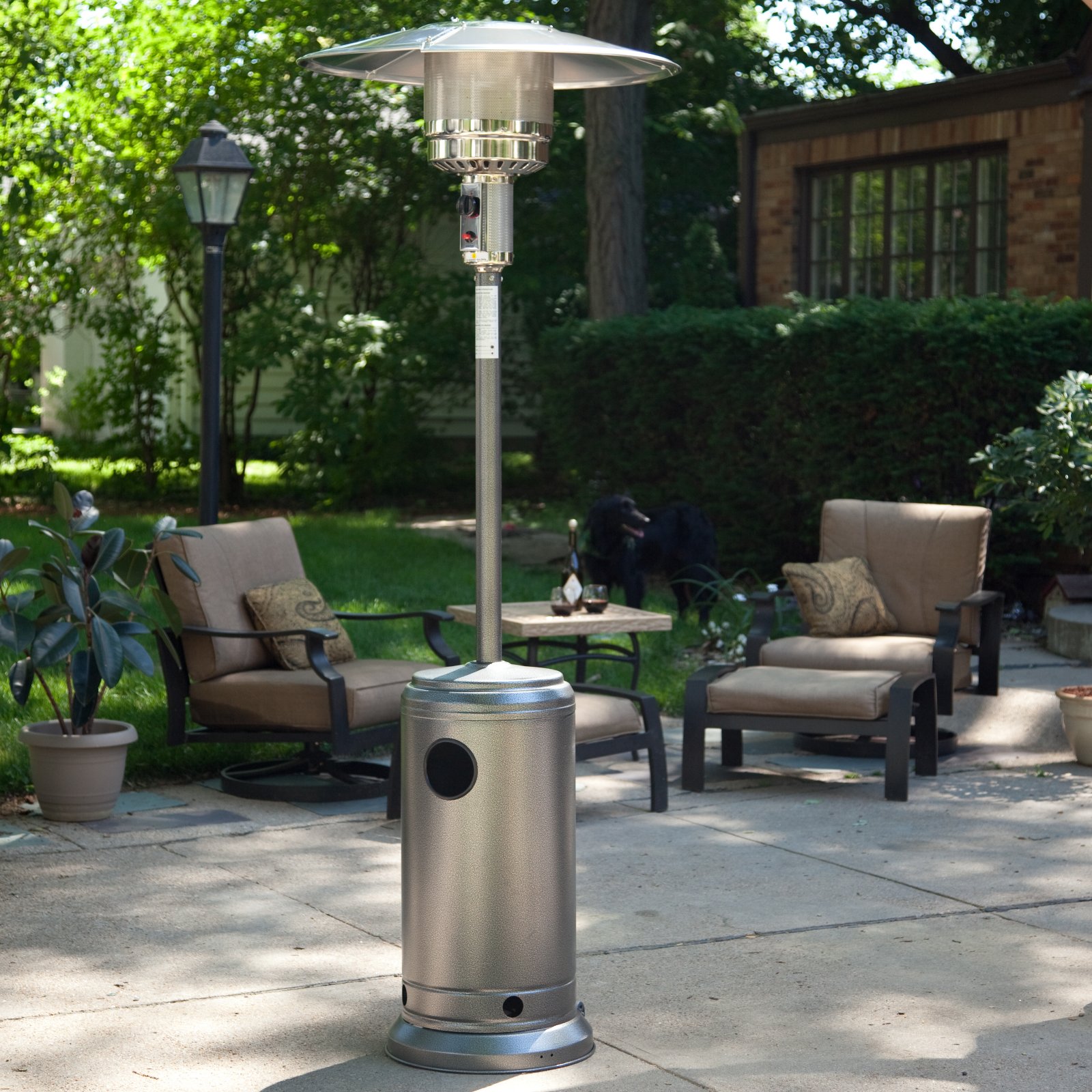 Even in the middle of summer, evenings and nights can get chilly in the High Rockies – especially in the valleys, as cold, dense, high-altitude air rolls off the mountains and pools into those geologic pockets and lower elevations.
That's no reason to take the outdoor party inside, however.  For that matter, why should outdoor parties be confined to the spring and summer months? There's nothing like an outdoor party to unwind after a day on the slopes or exploring the ski trails.
As you may know, Home & Hearth Outfitters offers a wide selection of outdoor firepits, which run on propane and natural gas. These are decorative and greatly sought-after by homeowners who want to add a bit of style and comfort to their outdoor entertainment spaces. However, firepits may not be the best solution for all patios. If this is the case in your situation, consider patio heaters.
Patio heaters from Home & Hearth Outfitters make outdoor entertaining possible no matter what the weather may be.  You have your choice of patio heaters that run on electrical energy, propane, or natural gas – or even kerosene. Manufactured by top companies in the industry, patio heaters come in a variety of sizes and shapes, making it easy to find just the right solution for your outdoor patio, deck or terrace. These are available all the way up to 40,000 BTUs, making outdoor entertaining possible year-round.
Visit our Denver showroom, conveniently located on Evans Avenue just off of Ogden Street to see a full line of patio heaters. There, you'll see some of the finest patio heaters on the market today, sure to warm up your next outdoor party. If you have questions, please give us a call – and one of our friendly sales representatives will be happy to assist you.