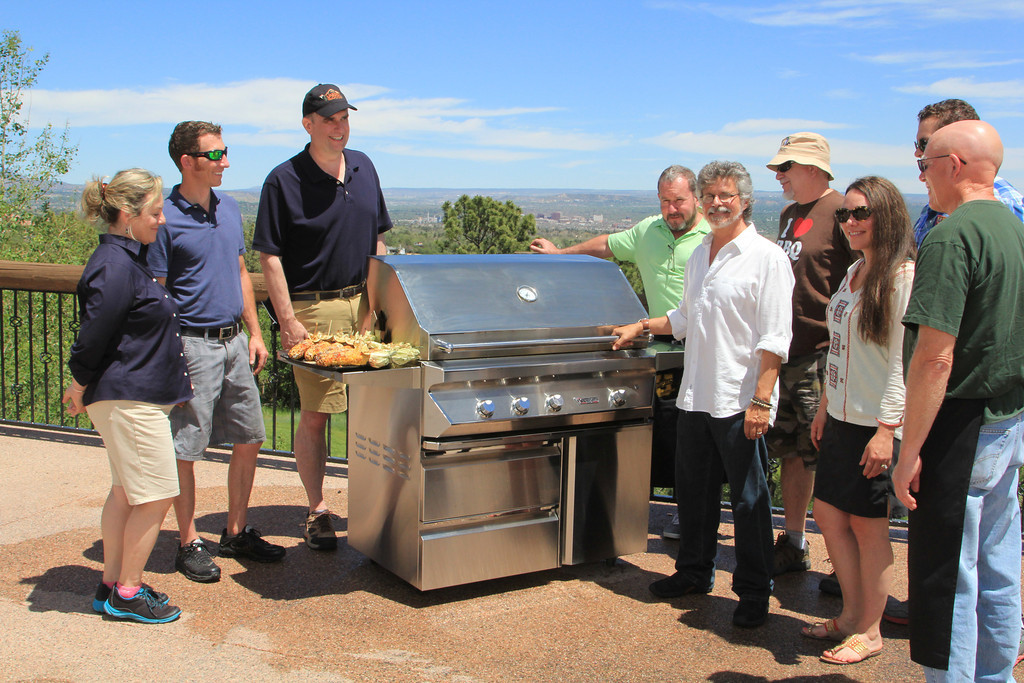 TV host, grill master, and culinary journalist for New York Times, Food and Wine, and Cooking Light, Steven Raichlen should know a quality grill when he sees one; after all he created the best-selling Barbecue Bible series! And, much to the pleasure of Home & Hearth Outfitters, Mr. Raichlen has chosen Twin Eagles' grill to be one of his cooking tools at his annual "Barbecue University." We've have always been proud to carry the Twin Eagles brand, and that pride has been affirmed by one the USA's foremost barbecue experts.
Barbecue University is an intense training in BBQ 101 – the Food Network even called it the "#1 barbecue experience in America." Each year, Raichlen hosts the training to teach beginning grillers, and even some master barbecuers, about the power of the grill. This event is exclusive – Raichlen's students pay more than $2,000 each to participate. Everyone cooks, and everyone takes home some new knowledge about man's oldest cooking method.
This year, Raichlen's Barbecue University's theme was "Adventures on Planet Barbecue." The event took place over four days at the historical and luxurious Broadmoor Resort, right here in our home state of Colorado. Barbecue University focused on cooking techniques, such as smoking and grilling, as well as barbecue recipes from around the world including Moroccan leg of lamb, Thai grilled beef, and – an American favorite – Texas ribs.
While the Barbecue University had many types of outdoor cooking grills, including tandoori ovens from India and a Brazilian rotisserie, our favorite will always be Twin Eagles' 42" gas grill. With stainless steel burners, reliable hot surface ignition, and even some interior lights to let you keep grilling long into the night, we know the Twin Eagles grill helped Steven Raichlen and his students cook create some delicious dishes.
The Twin Eagles brand was founded in 2005 by award-winning gas engineer Dante Cantal. Each gas grill is stylish, efficient, and most importantly, easy to use which makes these grills perfect for your backyard kitchen. Twin Eagle gas grills are the perfect tool when you need a grill to help you visit "Planet Barbecue." Home and Heart Outfitters has the pleasure of bringing several varieties these Raichlen-approved grills to you, along with Twin Eagle accessories.