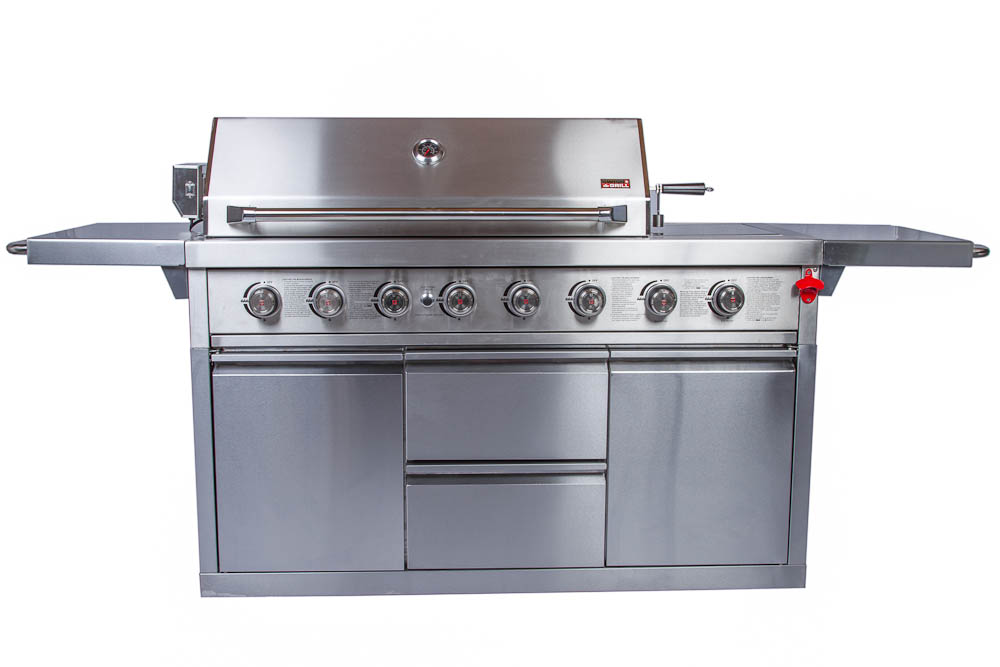 No doubt about it – northern Europe has gorgeous scenery, picturesque communities and friendly people. However, that region of the world is not known for long, warm, sunny summer seasons. Europeans take their grilling as seriously as we do here in the states, but they need a grill that can stand up to the weather and be used any time of year.
The stainless steel Swiss Grill was developed to meet the most demanding standards at an affordable price. Offering European style and sophistication, the Swiss Grill enables anyone to get professional results while cooking outside.  These top-quality grills feature lids with double-wall construction that keep the outside surface cool while keeping the cooking space hot.
The company itself got its start in Switzerland over two decades ago, when the Hedwick family decided to build the best grill possible. Their line of grill products was not available in the U.S. – until now. At Home & Hearth Outfitters, we are excited to be among the first authorized retailers for this unique and finely engineered product.
Because of its stainless steel construction, a Swiss Grill can be left outside year-round – no worries about rust and weather-related damage. These products are truly of restaurant quality, and are virtually indestructible.
Swiss Grill offers a number of professional-style gas grills (sorry, charcoal grills aren't yet available), both free-standing and built-in, as well as several accessories that include a sink, drawers and a side burner. Accessories offered include specialty equipment such as a stainless steel wok, a fish turner and a "beer can" chicken roaster as well as a fine rotisserie attachment for perfectly roasted poultry.  Add a professional tool set, basting bowl and brush and a specially-designed griddle suitable for eggs, vegetables, bacon and other foods that require frying, and you are prepared to cook up virtually anything.  Choose from ten different gas-fired models. All Swiss Grill products are backed by a solid warranty and customer service is readily available from the company's U.S. distributor in Irvine, California. Learn more about Swiss Grill at the company website – and when you're ready to order yours, give us a call and our certified service personnel will deliver and set it up for you!