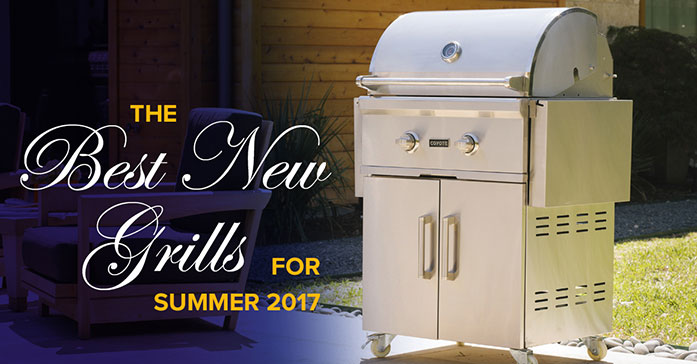 With summer around the corner, families and friends are coming together to relax and entertain on their patios and outdoor living areas. No matter if it's a simple fare of hot dogs, hamburgers and corn on the grill or kebobs, BBQ and salmon, it's an all-American pastime to spend long summer days with family and friends, grilling and enjoying time together. A grill that is designed well and built to last is at the center of any well planned outdoor living area. Home & Hearth Outfitters has a wide range of high-quality, ultra-stylish, grills that are crafted with attention down to the smallest details. We take pride in providing a full line of the most well designed grills available, with many made in the U.S.
We are committed to carrying the best quality products available and add to our inventory frequently so you can access the newest and best products to hit the market. Before summer arrives, here are two new luxury grills in our outdoor living product line for 2017.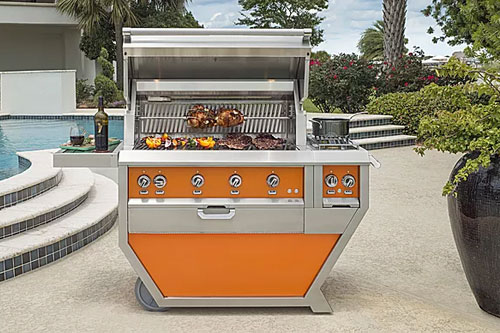 Hestan
Hestan has been designing and innovating premium culinary appliances for 125 years. They bring their passion of the culinary world for a new level of performance to the outdoor kitchen and make it in the USA. Their team of engineers and designers ensure every hinge, handle, grate and burner is perfected for precision performance.
For this summer, Hestan has added two grills to their product line. The Hestan Team have turned their attention to the backyard.
Premium features
Hestan's outdoor products have standard widths, exceptional features and their built-in grills have 25,000 BTU burners, infrared rotisserie and LED lighting.
Hestan's freestanding grills have deluxe cart configurations with high-powered performance, folding shelves and easy 360° mobility.
Coyote Outdoor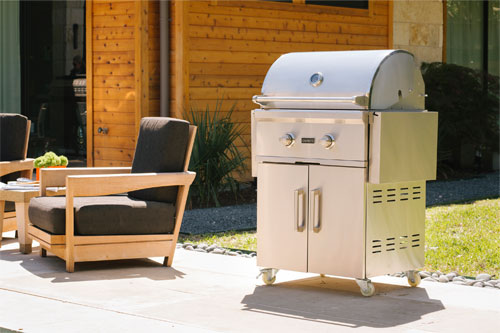 When it comes to innovation and design of outdoor kitchen equipment, Coyote Outdoor Living is taking it to the next level. We are really excited to feature these thoughtfully designed outdoor living products. Based in Dallas, Texas, Coyote Outdoor Living offers a wide range of charcoal grilles, electric grills in many sizes and types. From built-ins to traditional free standing grills they offer innovative combination fuel grills, versatile power burners and side burners, precision smokers. Product performance, a comprehensive warranty and product longevity are at the center of the company's core mission.
Why Home & Hearth Outfitters is your complete outdoor living solution
Home & Hearth Outfitters is the premier destination for outdoor kitchens. Our team of experts can guide you step-by-step through the design and planning of your outdoor living space so you can create an area you really enjoy. We have worked with homeowners and architects throughout Denver and the mountain communities to build a highly personalized outdoor living space.
We know you want innovation, so we work with some of the finest grill manufacturers to bring the latest and the greatest to you. From freestanding grills to complete built-in solutions and custom fire pits, we have the solution for you.
You can shop with confidence, because many of our products are manufactured in the U.S. and we are a local store that has served the Denver community for over 25 years. Visit our showroom to see our full line of grills and outdoor kitchen products.