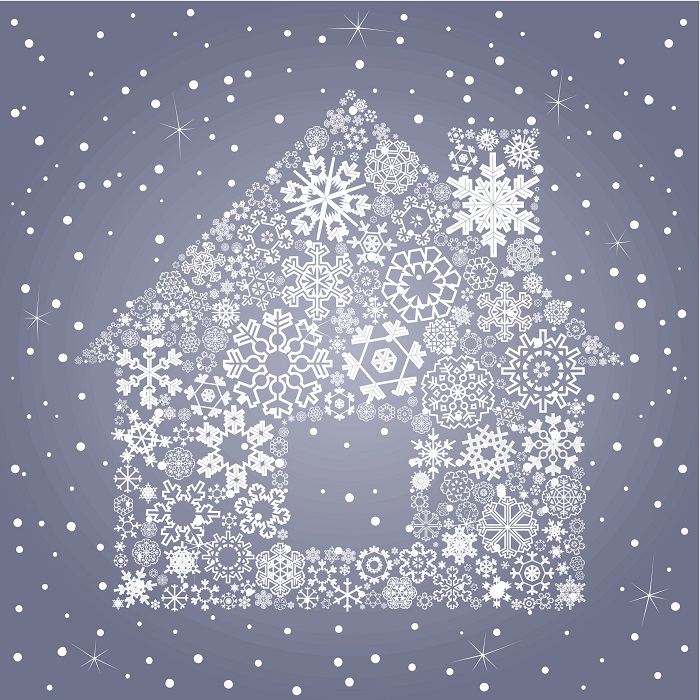 There are plenty of reasons why a full-on fireplace could be a no-no in your home. Perhaps it's just a rental, or maybe you have a tiny home or very small living space. There are still plenty of options to fight off the yearly cold! Here are just a few to warm up your winters:
Electric
Using an electric space heater is an easy option in a tiny home. And while this option is definitely easy, but it's not the prettiest to look at. Simply run to the store and buy one (even a drug store or grocery store), then plug in your heater and you are on your way to warmer nights. However, there are a few downsides to consider. If you are looking for flexible heating because you are renting and do not want to pay for a full fireplace install, a space heater may be too small to warm your home – you may need one for every room. If you are in a tiny home, one space heater might be enough, but it could also cause your electricity bill to go up significantly. If your space is small, but not a newly built tiny home, there is a good chance that running an electric heater and another appliance at the same time could cause your breaker to flip.
Propane
Propane is a beloved gas, and it can run efficient heaters for small spaces. Many living spaces and modern tiny homes already use propane to fuel cooking stoves, so it is relatively easy to fall back on propane. There are many propane heaters that look nearly as good as a conventional wood burning stove, and they are relatively efficient for small spaces, do not harm the environment, and are safe to use. Do pay attention to where your propane heater will vent – if you need something portable for after your rental or lease is over, you may need a standalone heater. Or if you have already made your tiny home, it might be easier to find a stove that vents in a certain way, i.e. through the roof of through a wall.
Gas
A gas stove works similarly to a propane stove, and have the same benefits: good for the environment, safety, and efficiency. Gas stoves will also need a vent like the propane option. A freestanding gas stove, like the Enviro Ascot, has a direct vent so you mount it on the wall of your tiny home; it's small and easy on the eyes. A gas stove is highly efficient and very powerful – the Enviro for example will be sending out 17000 BTUs of heat. Often you can find models that can be controlled by a remote control – not that you'll ever be very far from its thermostat in a tiny home.
Wood
Nothing beats a raging wood fire in the dead of winter. Wood stoves provide excellent heat, but you will have to deal with a bit of clean up and wood hauling – though these are small prices to pay for the feeling of a genuine wood burning fire. When power fails, a wood stove will keep on providing heat and you'll even be able to use the metal surface of some models for warming up food or boiling water for hot beverages. For a tiny home, or if you just need a portable heat source that you can take with you when next move, a Jotul wood stove is an excellent choice – the brand has a small model that is only 12" x 19" or bigger models for bigger spaces. They've been fighting off the Norwegian cold for decades, and can make your living space plenty toasty.