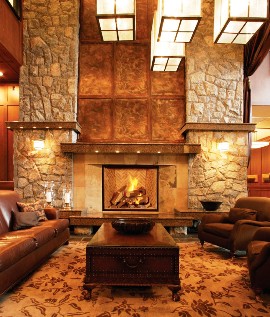 Those who come to settle in Vail generally come for one reason – the great outdoors. Nestled among some of the most spectacular mountain country in the U.S., our town is right in the middle of world-class skiing during the winter as well as a wide variety of activities during the warmer months that include hiking, mountain-biking, white-water rafting as well as a number of festivals that attract people from all over the world. The options could fill a book.
And at the end of the day, many people like to unwind while continuing the festivities on an outdoor deck or terrace. And, since Home & Hearth Outfitters opened its Edwards-Vail Showroom, those people have been coming to us for a full selection of outdoor living and entertaining appliances and accessories, ranging from simple patio heaters to firepits and full outdoor kitchens – plus all the cookware and accessories you'll ever need.
Home & Hearth Outfitters carries only products by the most reputable manufacturers in the industry, including Jotul, Enviro and Marquis as well as Viking (in fact, Home & Hearth is the only authorized Viking retailer in the state – and one of only twelve in all of North America).
In addition, we install and service what we sell. Our trained, certified installation technicians will come to your home and do all the work – including running gas lines when called for. This is your assurance that the job is done to the highest standards.
If you are planning a home that is still in the blueprint stage – or are considering having a custom home built – you will be interested to know that Home & Hearth works closely with local design and contracting firms that include Beglund Architects and George Schaffer Construction. Home & Hearth Outfitters is also affiliated with the Vail Valley Partnership and the local Chamber of Commerce.
What this means is that our company takes is role as a member of the Vail community seriously, servicing what we sell, standing behind our products and making certain that every Vail homeowner who makes purchases from us gets full value for their money – and that we exceed expectations.