Fire pits have evolved by leaps and bounds from the time of a simple campfire or stone paver ring. New styles have come onto the market to fit every aesthetic and space – from ultra-modern to tiny tabletop fire pits. Home & Hearth Outfitters has a variety of options to fit any home style. Below are some of our featured styles and top brands, including Outdoor Greatroom Company and American Fyre Designs.
In addition to perfectly fitting your space, fire pits of this style keep your ground from burn damage and are easy to cover and protect when they're not in use. Some styles are even multifunctional. Here's a quick look at some of today's most popular fire pit designs and what type of landscape they fit best.
Modern
For a modern feel with clean lines, go with a pit that is eye catching and architectural. Smooth finishes and trendy materials like concrete make the piece even more chic. If you have a larger space, you can add even more wow-factor by choosing a larger, rectangular fire pit, sometimes known as a fire table.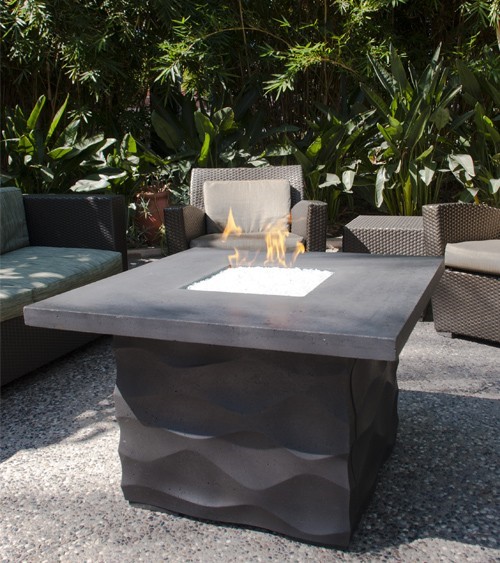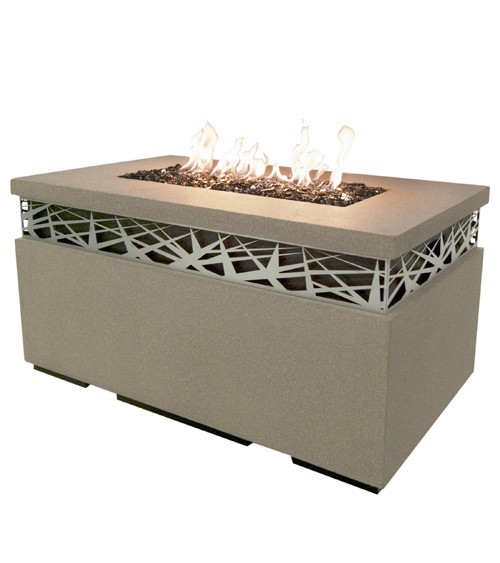 Rustic
If you really want to appreciate that you're sitting around a fire under the stars, play up the outdoorsy charm by selecting a fire pit with a more rustic look. Natural stone and campfire shaped pits work beautifully in these situations.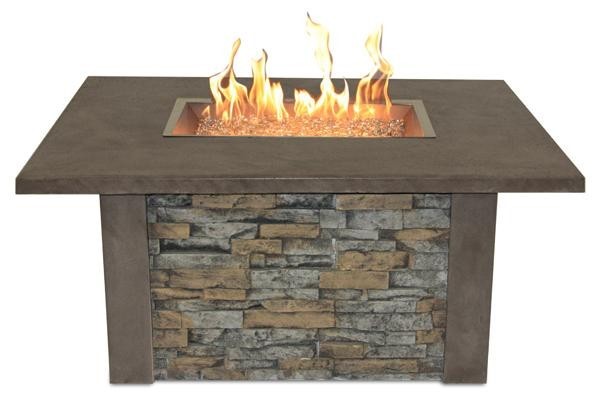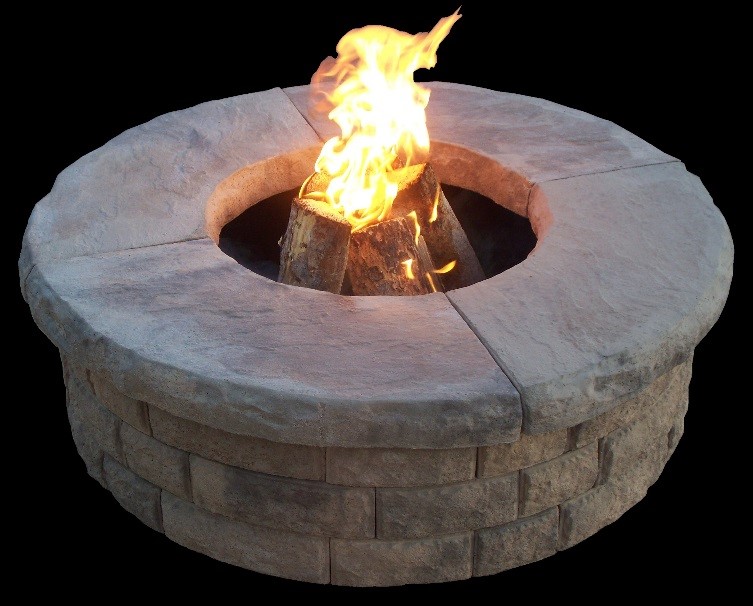 Decorative
Forget water features, what you really need to make your landscaping pop is a fire feature. For people who want a fire pit for looks rather than function, there are plenty of pillar, pot, urn and other decorative fire pits to light up your walkway, dot your deck or highlight your pool. Keep them sleek and contemporary, bold and ornate or simple to blend in while still standing out.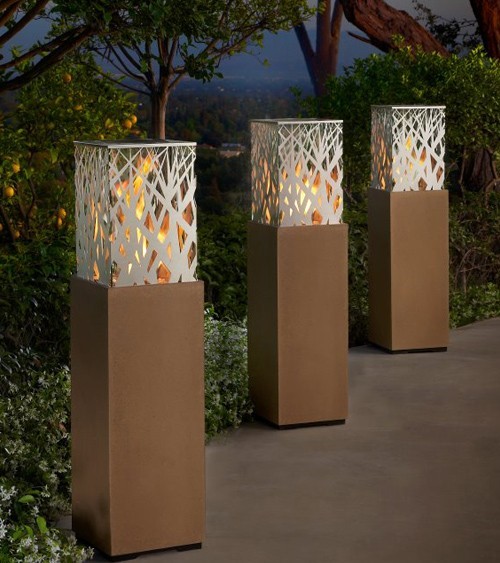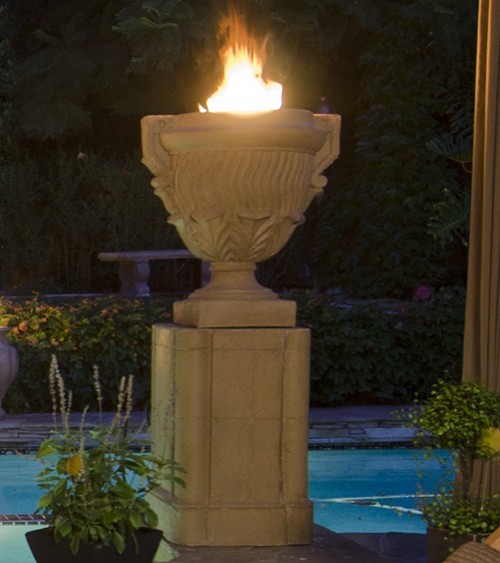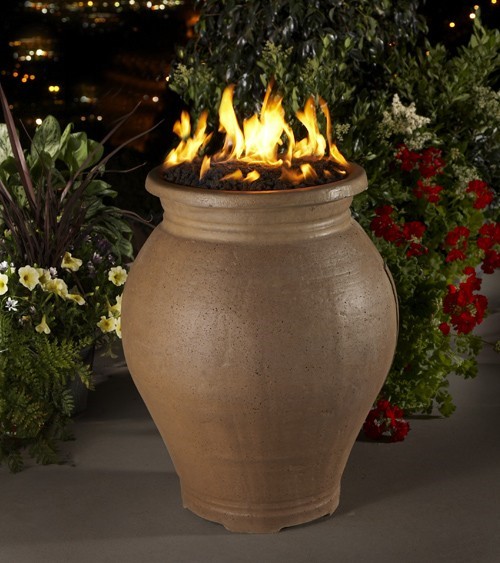 Compact
If you don't have a lot of space, you can still enjoy a fire pit. Smaller pits are perfect as deck features or for small urban backyards. Like their larger counter parts, they come in a variety of designs to fit your personal style. If you're really cramped for space, get a fire pit that sits right on top of your patio table.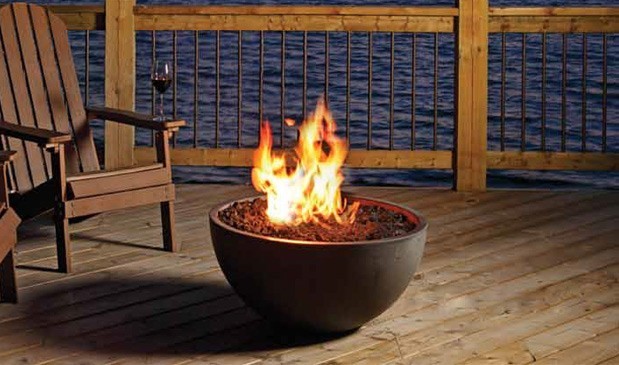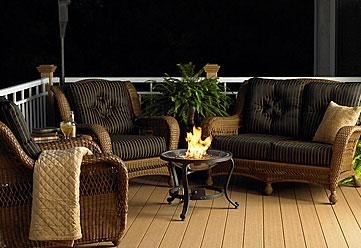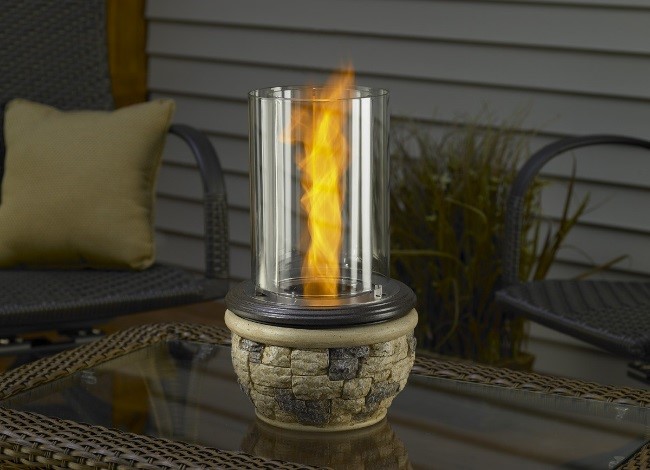 Functional
Fire pits give off heat and light, but they can also serve as tables if you need a little extra space. Placing a flat board over the top of any fire pit (when it's off, of course) turns the pit into usable table space. If you want to retain the beauty of your fire pit but still have the option to use it as a table, consider a convertible fire pit or one with extra built-in ledge space.