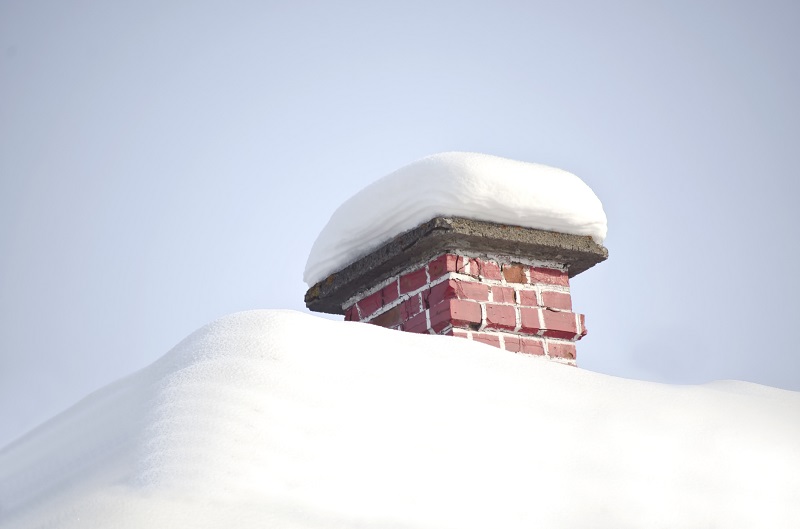 With winter comes a lot of happy events: sharing holiday meals, gathering by the fire, and snuggling up with loved ones under the comfiest of blankets. But it's also a time for something a little less enjoyable: risk of burns, house fires, and smoke damage.  Safety is a priority for most families, but all too often we forget the basics of fire safety during the really cold season. So here's a few winter safety reminders to keep your family and property safe.
Always Use The Right Fuel
Whether you have a gas fireplace, or a traditional wood burning fireplace or stove, always burn the correct fuel. If your gas fireplace is meant to use natural gas, you'll need to make sure you have a natural gas line installed – don't use propane just because you have it. Some models can use both fuels.
If you have a wood burning fire place or wood stove, only burn firewood or wood pellets. Throwing trash and other materials into the fire can send up larger sparks, contribute to air pollution, and fill your home with dangerous fumes. Even wood from a broken piece of furniture should not be burned as it usually has been treated with chemicals.
Check The Flue After A Long Summer
Before your first fire of the winter or fall season, make sure your flue and walls surrounding the fireplace are all safe. Look for excess soot, cracks, holes, loose bricks, or anything out of the ordinary that could contribute to house fires. It is also important to check that the flue is open before every fire is started to avoid carbon monoxide poisoning. Even with a gas fireplace (unless you have a ventless, unconnected gas fireplace), check to make sure the flue is open. And if you have hot ashes in your fireplace, do not close the flue before they are completely dead – otherwise they can re-start your fire and build up toxins while you are unaware.
Don't Ignore Routine Maintenance
It's important to have the clean, safe fireplace that comes with routine maintenance in order to prevent safety issues. Don't put off maintenance just because your fireplace and chimney look safe – many problems cannot be seen by the general public. Gas fireplaces don't deposit soot like a traditional wood burning one, but can still cause corrosion and damage in the chimney. We can determine whether you have any problems to look out for, and can clean and service your fireplace.
Put Your Fire Out At Bedtime
This is a common sense tip; most house fires do occur when people are asleep. Because an unattended fire is an unsafe fire, always make sure your fire is turned off (in the case of a gas stove) or completely dead before you head to bed for the night. Fire spreads quickly, and residents who are fast asleep are less likely to spring into action in case of emergency. Fires also produce toxins that cause people to pass out – if you are already asleep it is unlikely you will be awakened by a fire, and more likely that you'll remain asleep. Children, who are often drawn to fire but less aware of safety measures, should not be able to approach a fire as their parents sleep; putting out your fire before the household retires for the evening can prevent this.