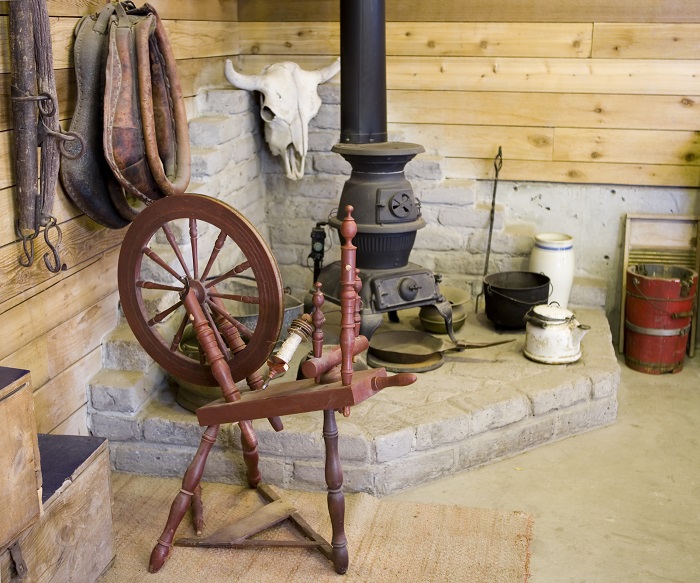 Enjoying the bounty that nature provides in the form of warm-burning fuel, wood, is a pleasure that many people in colder climates relish. However, it is no surprise to anyone who has been under a wood burning advisory that the simple joy of a wood burning stove is tied to some pretty complicated environmental factors.
During the cold seasons, residents increasingly use their wood burning fireplaces and stoves to create heat or a little ambience. For some people, this is their only source of home heating, and for others, the wood stove just provides a place to gather and relax. But as the smoke from these devices ascends, it can cause increased air pollution – even to the point where restrictions must be made. On the most dangerous days for air quality, some counties will ask people to refrain from using their wood burning stoves if they have some other source of heat.
How Smoke Can Affect the Environment and Your Health
Burning wood sends chemicals such as C02 and formaldehyde particles into the air, adding to air pollution. This pollution is harmful to everyone as well as other living things. Wood smoke that is breathed in can harm sensitive populations such as babies, pregnant women, and the elderly. Particles that are created by wood burning stoves can enter the lungs and cause a number of illnesses, and cause troubled breathing, asthma attacks, angina, headaches and more. On cold winter days when the air and wind are calm, clouds of smoke can gather around an area where many wood burning stoves are in operation.
What You Can Do About It
Many people worry about wood burning fires and the pollution caused. There are a few things that everyone can do to make sure your fire burns clean and pollutes less:
Install an EPA certified low emissions wood stove, a stove that has been approved by your local government, or other type of fireplace or heating device that creates less pollution. A gas fireplace will improve air quality, and many brands manufacture models that can be used even if there is no power so you don't have to worry about freezing if a blizzard knocks out power! You can also choose a stove that burns wood pellets, which burn much cleaner.
Operate your stove properly! Don't stuff your fireplace to the brim: a wood burning fire needs room for air circulation. A smaller fire will burn just as hot, yet far cleaner, thus sending fewer bad smoke particles into the air.
Never burn trash, or wood that has not been properly dried. The temptation to burn things other than wood can be great – especially if you want to get rid of extra papers or boxes – but should be avoided as a fire hazard and additional pollution. Make sure to store freshly chopped wood for six months or more, or buy wood that is ready to burn.
Reduce the amount of smoke you are sending into the air by only burning during the day time or when you are awake and can actually benefit from the heat. Overnight fires are wasteful and add to air pollution while keeping nobody warm, so make sure to leave your wood stove's damper open so that your fire will die out while you are snuggled in your warm bed.