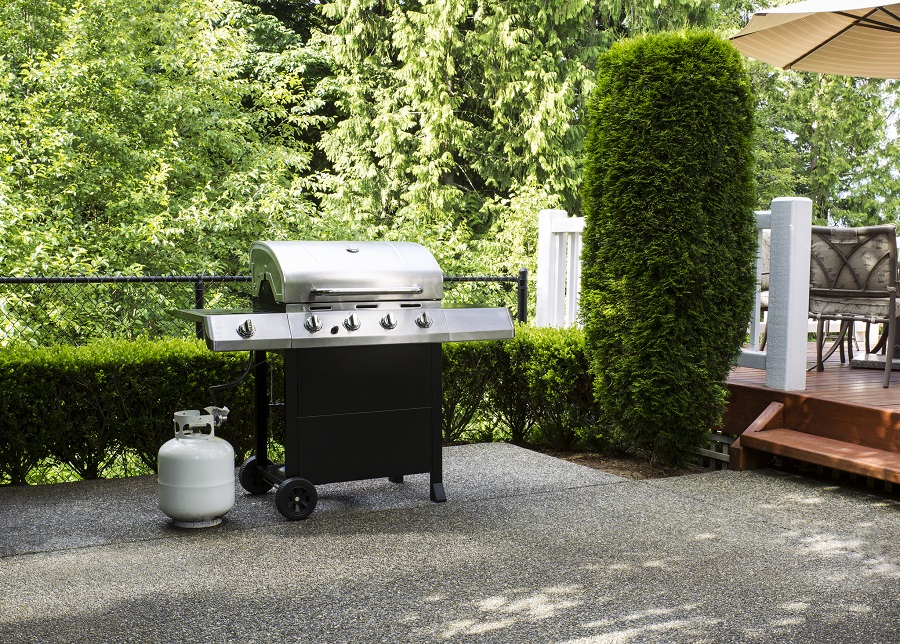 Your grill is an important summertime tool, but once winter rolls around you'll be using it less and less – and probably not at all if you live in a colder climate. To prevent damaging your grill with exposure to winter's cold, it's important to pack up your barbecue and store it properly after your last summer cookout.
Clean
Throughout the summer, your trusty grill has developed the fine (or sometimes not so fine!) patina that comes with cooking delicious food. Charred food and a grease-like back substance envelop each row of your grate, and can be stuck in the burners of a gas-powered grill. Really, it can be almost anywhere in your barbecue. And this stuff can lead to corrosion that can make your grill unusable. That's why you need to do a thorough cleaning before you stow your grill until summer.
To begin, take apart your grill. If you have a basic charcoal burning barbecue, that only means taking off the actual grill from the bowl. Use a wire brush on the grate, and soap and water on the other parts. If you have a gas powered rig, you'll probably have to clean some gunk of the burners and casings as well.
After drying off, put it back together. If you own a more complex gas-powered grill, fire her up one more time to make sure everything is put together correctly. Add some oil or cooking spray to the grate, and the metal parts of a gas-powered grill, to keep moisture away while sitting in storage.
Cover
If your grill came with a grill cover, put it on before you store your barbecue for the winter. If it did not, go ahead and cover your grill with a tarp, an old carpet, or cloth. This will help to keep dust and creepy crawly things that live in your garage out of the unit – nothing is worse than opening your grill to a family of spiders on the first warm day of spring.
Store
Choose a dry spot in your storage shed or garage to stow your rig through fall and winter. A patio might be covered, but it does not offer the full protection from the elements that your garage does. Exposing your barbecue to the elements is the quickest way to bring on rust and decay.
Remember, if you have a gas-powered grill – detach your gas tank and store it somewhere well ventilated and open. The storage shed or garage is not the right place. One leak could prove disastrous so it's best to store tanks upright, outdoors. The patio would be fine for this, as long as it is dry – moisture can cause tanks to rust prematurely. You can prop tanks up on a piece of wood or a milk crate to allow more air circulation.
If you remember to clean, cover, and store your grill, you should have no problem diving right back in to outdoor entertaining as soon as the weather warms!