There's nothing quite like an evening rendezvous with friends around a campfire – especially if you only have to travel a few steps into your own backyard. A custom fire pit is a great way to socialize, but it's also a great way to add value to your home and extend your backyard use all year long. If you are a homeowner who wants to give your backyard a makeover, or work with homeowners looking to renovate and add value, Home & Hearth has plenty of fire pit options, including burners, pit accessories, and standalone fire pits.
A backyard fire pit is easy to use. Just hit a button and your fire comes roaring to life, thanks to a gas tank that is hidden below the fire pit. Before you know can say "light me up," your fire pit will be producing a warm glow for you and your guests. There are so many different types of fire pits, from basic fire tables to intricately sculpted fire urns. Want something simple? Try a classic fire bowl to make your patio warm without distracting from your already existing decor.
A gas fire pit can be found to suit any taste. If you want something larger than a fire bowl or table top fire pit, you can choose a large rectangle, an "L"-shape that borders your patio, a small circle surrounded by seating, or any shape and size that fits your vision. You can even choose the look of the materials that make up your fire pit if you are custom building a fire pit in your backyard. Many homeowners choose materials that complement their homes, like brick or natural stone.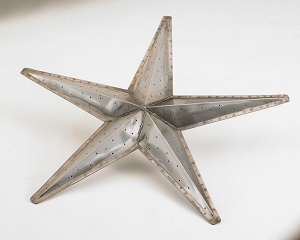 No matter what type of pit you desire, the burner is the heart of your gas fire pit and comes in a few different designs: linear, star, round, and square. The burner is hidden from view with any number of materials, from fake logs and lava rocks to the always popular fireglass. Fireglass comes in many beautiful colors, and fire pits can be customized to your yard by choosing a mix of your favorite colors. Home & Hearth has burners from leading manufacturers, and can help you choose the one that is right for your new outdoor fire pit.
Home & Hearth carries quality fire pit burners from companies known for their outdoor products, such as HPC, Firegear, and Outdoor Greatroom. Our burners come in standard sizes up to 60 inches. However, custom projects often expand beyond that scope, and we take pleasure in creating custom burners for signature fire pits. With our years of experience in designing, installing, and constructing fire pits, we are sure we can help you figure out exactly what you need to make your backyard fire pit perfect. No matter what you are looking for, we can help you create that ideal outdoor setting for socializing and staying warm.