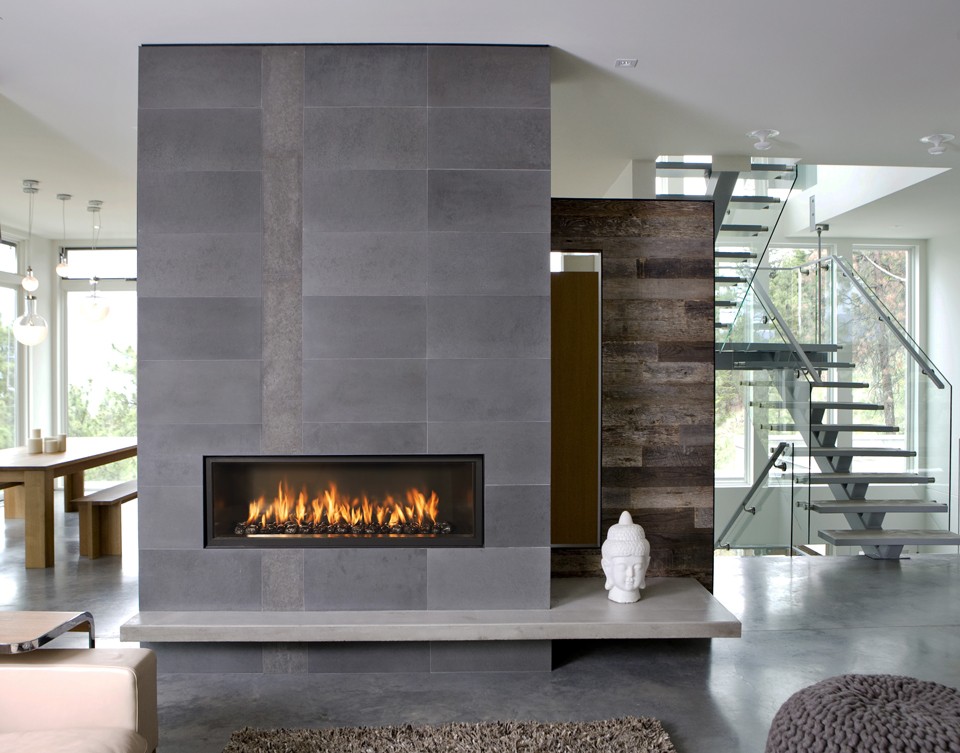 You may or may not remember the first time you saw a widescreen TV when they first came out back in the 1990s – but they have certainly set the standard. Today, it's almost impossible to find a TV that isn't wide-screen.
Interestingly, indoor fireplaces appear to be following the same trend. What's happening?
There was a time, up until the early 20th Century, that the hearth was the center of the parlor, or what we might call the living room. It was where friends and family tended to gather for conversation. When "wireless sets" came onto the scene, this shifted. The focus of the living room became the radio, which was the source for entertainment and news well into the early 1950s. At that point, the television began to replace the radio. This trend accelerated as televisions dropped in price (a new television with an eight-inch screen in 1950 would have set you back about $900 – equal to almost $4000 today).
Despite the dramatic drops in price and the equally dramatic rise in size and video quality, it seems that the novelty of television is wearing off. Whether it's because the Internet has been replacing television as a source of entertainment or – as we'd like to think – people are starting to rediscover the pleasures of socializing – the fireplace is making a roaring comeback as the focal point of the 21st-Century version of the front parlor. Significantly, most modern fireplaces are also "wide screen."
There are a number of possible reasons for this. One is the fact that hearths are a popular place to display family photos and meaningful artifacts. Another reason has to do with the demise of the actual wood-burning fireplace and the rise of the gas-fired and electric fireplace. The great thing about these new fireplaces is the do not require a chimney. A direct-vent system can be installed almost anywhere – which means a wide-screen fireplace can go virtually anywhere.
Check out our selection of widescreen fireplaces from Town & Country today.