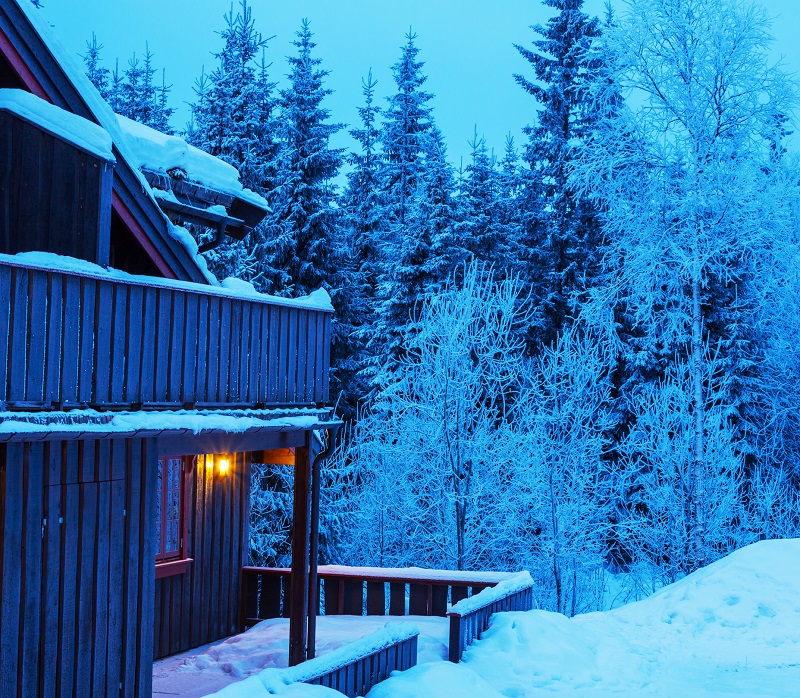 Winter holidays are the prime time for drinking hot cocoa, skiing and snowboarding at your mountain getaway home, or simply relaxing a roaring hearth fire. But many people who cherish getting away to nature also are concerned about being as green friendly as possible. One of the ways to help out mother nature is to go green when it comes to heating.
How To Go Green
Going green for your vacation home is pretty simple: replace your wood-burning stove or fireplace with gas. These sets all have many options to make them look beautiful, from ceramic logs, to more modern stones.
There are several types of gas fireplaces to consider; here are a few:
Gas Insert – If you already have an existing chimney, and want to change from wood -burning to gas, this is a popular option. An installation professional will add a gas line into your fireplace so convert it from wood to gas. A gas insert will allow you to use your existing chimney, and will give you a realistic looking flame that dances and reacts with the air. Some heat may still escape through the chimney because you still open the damper as you would with a wood-burning fire to allow some of the gas byproducts to vent.
Ventless – If you want a little heat, but mostly décor, you can use a vent-free fireplace to add some charm to any room. They're pretty simple to install, and can go anywhere since they do not need a vent to be made for them. However, homeowners are encouraged to use these for only a few hours at a time because of water vapor that is a byproduct of this fireplace and some states have banned this type of fireplace in tight homes. But if they are working properly, they are similar to a gas stove which does not need to vented outside.
Direct Vent – If your home has no fireplace, but you'd like to add one, you can use a direct vent product. This is the type of fireplace that has sealed glass door that cannot be easily removed, and vents through a wall to the outside of the home, similar to a dryer. It's safer than other options because a venting pipe is installed with the fireplace, so gas has no chance of backdrafting and you will never have to remember to keep your flue open. Many people choose this type of fireplace because it is the most heat efficient, and can be installed to vent through a wall or via the roof.
Why To Go Green
Wood-burning heat sources can send toxins into the air – that's why you'll see advisories on days where the wind is particularly languid, all the smoke stays near its point of origin causing air pollution. A lot of this pollution is carbon released from the wood as it burns. If you are worried about the greenhouse effect and global warming, you'll be happier with a gas stove since these products don't contribute to climate change. On a more local level, remember that smoke from wood isn't great for the lungs either, and has cancer-causing chemicals similar to smoking.
These are just two of the reasons to go green with a gas fireplace. For good measure, let's add a few more reasons to make the switch, ones that are less environmental and more practical: gas fireplaces are far more energy efficient than their wood-burning counterparts.  They're also easier to use, require less post-fire clean up, and oh yeah – no hauling of heavy wood! And when you're not using your vacation home, or it's just the middle of summer, you can simply turn off the pilot to save energy and money.
If you have a winter vacation home that's pining to be more green, or if your regular home is in need of updating to more eco-friendly methods, you'll want to consider replacing your old heating with gas.