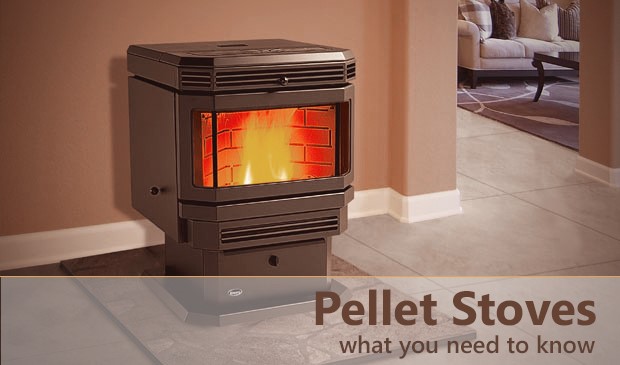 Are you considering a pellet stove? Most people are familiar with this heating source and when it comes to purchasing a new stove or insert, the question of pellet stoves often comes up. We have many customers who ask about the pellet stoves we have available, so you are not alone in your interest in this heating source. We do offer a highly regarded line from Enviro. However, for residents of Colorado and especially those in the Denver metro there are a few important considerations when it comes to the pros, cons and benefits of a pellet stove, which are especially relevant to Colorado residents. In order to help a customer make the best decision, it's important to get as much information as we can from the customer and educate them before they make a choice.
First it's important to understand that pellet stoves are a unique category that requires an intense amount of technical support from a highly trained technician. Pellet requires a lot of maintenance, and the fuel is rarely cheaper than gas or wood.
This is important because it means that a customer with only propane heat or electric heat is the likely candidate for a pellet stove. For these reasons, pellet is very popular in the northwest and the northeast part of the United States, due to the colder climates in both of the areas. In Denver access to gas lines is much more commonplace. Because the operating costs of gas inserts and wood stoves are less expensive, pellet stoves are not as common in Denver or Vail.
Combine this with the lack of popularity and necessity in our service areas, pellets are not easily available at all stores. In some cases you may have to order them, which can be costly as well. Depending on the storage space in your home, you may not be able to keep a large amount of pellets on hand at one time.
The price of pellet stoves and the installation costs are also higher – stoves range from $1. 700 to $3,000.
In the areas we serve, we are 90% gas and 10% wood. In most cases, a customer is a better wood or gas consumer. In Denver, because many homes are set up for gas from the city lines, choosing a gas insert is the preferred option. For homeowners who prefer wood, there are a number of highly efficient wood models available, which are EPA approved.
Our goal is provide you with the information which will help you to make the best decision for your situation.