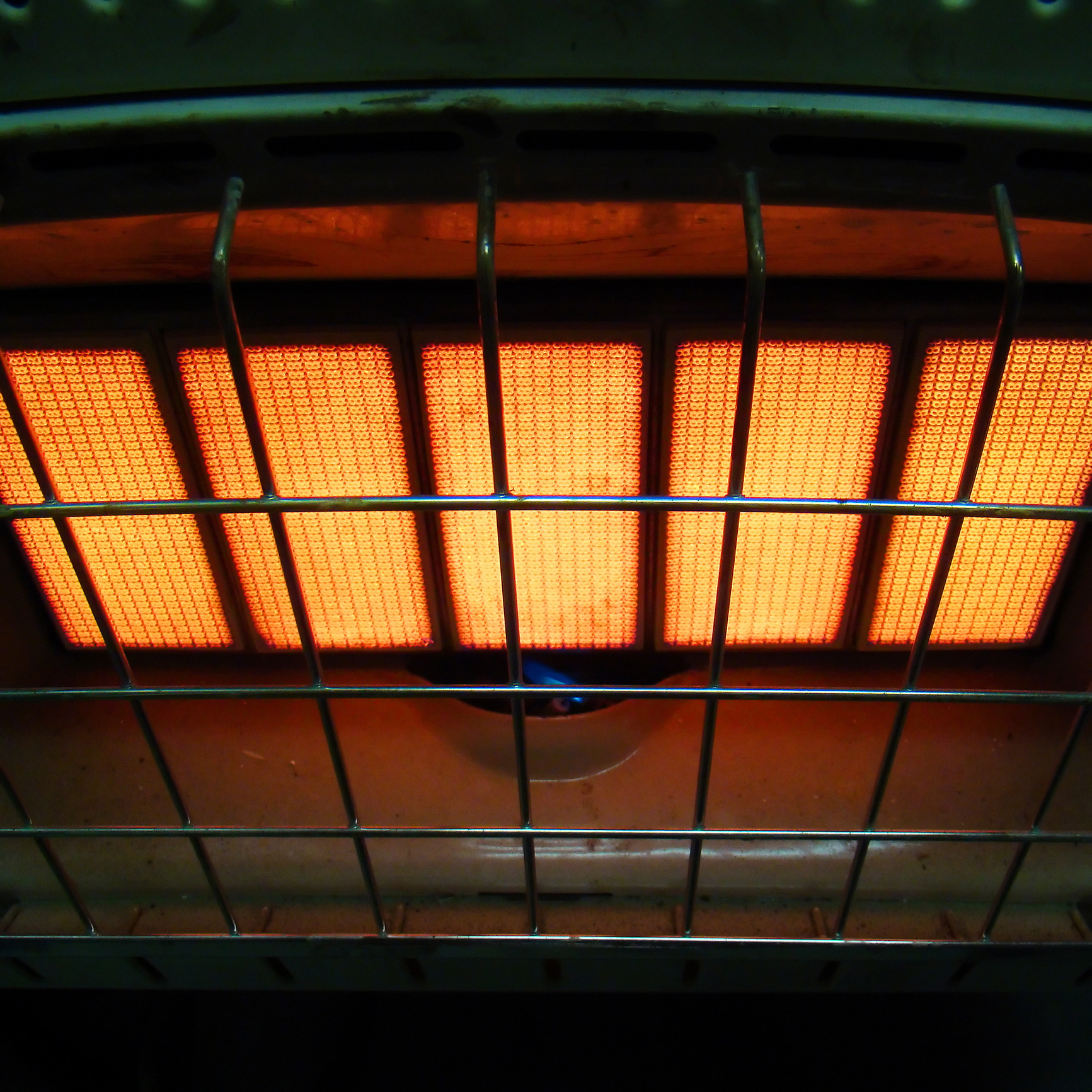 Winter brings cold to much of the country, and early 2014 has seen even more extreme temperatures than normal for many areas. With the cold reaching farther south than is typical and biting harder in places where cold temperatures are common, many people are making use of supplemental heat sources, such as space heaters or fireplaces, to warm their homes.
Space heaters provide extra heat wherever you need it, while a fireplace provides extra heat to the room as well as adds a lovely ambiance. But both of these heating methods have some risks, and care is needed when using either of them.
Wood Fireplaces
Having a fireplace can add a wonderful look and feel to your home, whether your style is traditional or modern. Sitting beside a fire on a cold night can be a genuine pleasure and luxury, and it can make frigid or snowy nights truly special. However, fireplaces can also be dangerous if not used carefully or maintained properly. Having an open fire in your home increases the risk of having a house fire if it is not controlled and monitored carefully. Regular maintenance is essential for a wood fireplace, as dangerous chimney fires can easily result from an unswept chimney. Kids and pets also need to be monitored carefully near an open fire.
Wood stoves are an alternative way to use fire to heat your home. These types of stoves may be installed on the main floor or in a basement level of a home with ducts to bring the heat upstairs. There is no open flame with a wood stove, which reduces the likelihood of someone getting burned by an open flame or having items scorched by it. There is still the possibility of getting burned if the stove is hot, however. Both wood fireplaces and wood stoves require either cutting your own wood or purchasing it and then either storing it indoors close to the fireplace or bringing it in from outside when it is needed. Using a fireplace or stove also means releasing fumes and particulates into the air, which can cause respiratory problems.
Electric Heaters
An electric space heater avoids many of the problems of having a wood fireplace in your home, although space heaters come with their own issues. Electric heaters don't emit any fumes, smoke, or particulates, and there is no open flame to avoid. They are also portable and only need an electrical outlet to operate, so you can move them wherever you need heat at any given time. This makes for effective zone heating exactly where you need it when you need it.
Electric heaters do become hot with use, however. If not the entire body of the heater, the grill that emits heat often becomes significantly hot. This means space heaters still pose a risk to children and pets, as well as creating some risk of fire if they are improperly used or left unattended. Experts caution that a buffer of three feet should be maintained around a space heater, and any combustible materials should be kept far away. A fire can start in only a second or two if the wrong material is brought into contact with a hot space heater.
An alternative to a traditional space heater, which is gaining some ground, is the new LED electric fireplace. It combines the look of a fireplace with an electric heater. This product is not portable in the same way a space heater is, as it is either mounted on a wall or inset into a normal fireplace surround. Electric fireplaces provide the look and ambiance of an open fire without any actual flames, so you can enjoy them without any of the drawbacks of wood fireplaces or wood stoves. They incorporate electric heaters for zone heating if desired, but because they are mounted on a wall, or set back into one, they keep the heat source away from many things that could catch fire if brought into contact with a hot surface. Many are built so that the heating element is well concealed inside the appliance, and there is little or no heat on any external surface. Although an LED electric fireplace doesn't provide the portability of a space heater, it resolves all the other drawbacks or risks of using space heaters.
If you need extra heat in your home, wood fireplaces and wood stoves or space heaters and electric fireplaces are all good options. Each one needs an awareness of the potential dangers, but if you know how to use your supplemental heat sources safely, you can stay cozy and warm all winter long.